For your Saturday viewing, we have another new news post on the SMS, mostly focused around recent cover performance videos by local musicians, but to lead things off, here's the latest on a newly released album from a Sault Michigan-area artist, so here's what you should know!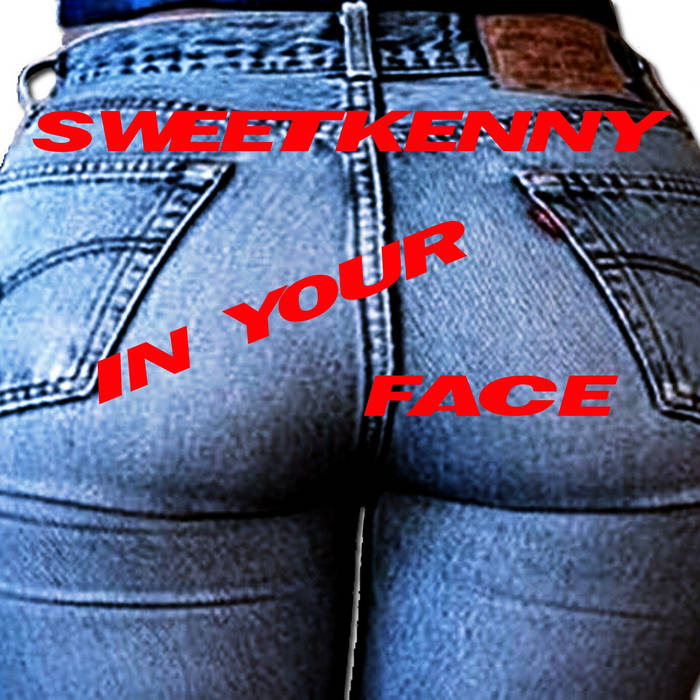 Dafter, Michigan solo hard rock musician Ken Sutton, a.k.a.
SweetKenny
, has released yet another solo album, his 18th full studio release! Entitled
"In Your Face"
, it was posted on
his Bandcamp page
earlier this week in advance of it's "official" release on April 18th, and was recorded once again at
Waterfall Recording Studios
. After focusing on instrumental albums for intended use in video game or film scores for his last 5 albums, "In Your Face" marks SweetKenny's first traditional release with vocals since "Fleabag Hotel" in June, with Ken describing it as a "bar band heavy rock album" and "just fun to me". The 11 song album includes the previously released original "Blue Jeans", with many featured songs focusing around women and the pursuit of them. Copies of "In Your Face" can be bought above for $7, and it's great to see SweetKenny back in the full rock band mode here, but when can you expect a review of "In Your Face" on the SMS?
At this point, our next SweetKenny album review will not come until at least July, due to our six month buffer period or our monthly CD reviews, as to avoid a potential bias, given that we reviewed his score release "The Hitman Files" in January. That said, "In Your Face" or a potential newer album is very likely for a review in July or later, so stay tuned for more from SweetKenny, and check out this album and much more above!
Next up, here's the latest solo video from prolific Sault Ontario rock bassist James White, as per
his YouTube channel
on Friday! Though currently known from his work with Redundant, The Elements, Caveman Morrison, and Nikkfitt, this is actually of an instrumental named "Primo" that he recorded with Preston St. Jules and Jamie Labreche, former bandmates of his in the defunct Blind River hard rock band
The Disciples of Rock
. This is a computer-generated version that he's playing along to (you can hear the three jam this song live in
this video
from 2009), but even in this form, James' bass playing flows nicely, and he's given lots of time show off his skills! See it below!
Also, here's the latest solo performance covers from ex-
Elipzis
bassist/Riot! By Night frontman
Ryan Harrison's YouTube channel
! Uploaded there last week, one is a cover of Coheed & Cambria's
"Iron Fist"
, but embedded below is an 11 minute long medley of a few different songs, including The Deftones' "Passenger", Tool's "Sober", and in a surprising shift, Sir Mix-A-Lot's "Baby Got Back" interspersed into "Sober". Ryan shows his skill and improving singing voice on both of these videos, and you'd be surprised how well he merges the latter two songs, so give his new uploads a look above & below!
Finally for today, here's a new video from Sault Ontario solo guitarist &
Audiofumes
podcast host
Mike Cliffe
, marking his first video posting on his YouTube channel in about 2 months! A short acoustic cover of the opening of Uriah Heep's "The Wizard" with a spoken intro about the song and it's riff, this is actually a song that Mike recorded
a studio version
of back in 2011 alongside the Grand Rapids, Michigan folk/pop duo
The Ducks
(one of many international collaborations Mike has undertaken.) The new video is well played, if brief, but does the Audiofumes logo have to be so awkwardly placed on it? Still, give his Uriah Heep renditions a look above & below!
That's all for today, but stay tuned for this month's Defunct Local Band Profile next! Thanks everyone!