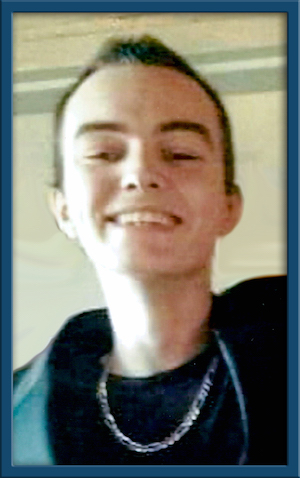 Before we begin this post, I wanted to send our deepest condolences to the family and friends of Jason Michaud, who passed away on Sunday at just 23 years old after a tough battle with cancer over the past five years (read his obituary at
this link
.) Though not a local musician to my knowledge, Jason will be familiar to many readers from
a benefit concert
in his name two years ago at The Marconi Hall towards his ongoing medical expenses, which featured
Redundant
,
Project 421
,
The Din
, and
Eclipse
alongside
DJ Seith
as part of it's musical entertainment. A pot-luck dinner/celebration of life will take place at the Bridge View Banquet Hall (formerly The Verdi Hall) on Sunday at 6:00 PM, with arrangements entrusted to the Arthur Funeral Home, while The Din encouraged donations to
the Canadian Cancer Society
in their own Facebook post from Sunday. I didn't know Jason personally, but I've heard great things about his character and courage, and our best thoughts go out to everyone affected by his loss. R.I.P. Jason!
Now, today's post otherwise relates to recent concert fallout on both sides of the border, and we'll start with some new video uploads surrounding the
Bret Michaels
concert at
the Sault Michigan Kewadin Casino
this past Saturday! Surprisingly, I've only came across one YouTube channel at press time with footage from the actual concert, that being of attendee
Annette Chandler
, who had previously uploaded videos from the Lita Ford and Fleetwood Mania concerts this year. Though untitled, Annette's videos are of Bret covering three Poison classics at The Dreammaker's Theater on Saturday, including
"Nothin' But A Good Time"
,
"Unskinny Bop"
(complete with pre-song cover medley), and as embedded below, "Talk Dirty To Me" to kick off his set. Good angle of the stage for these videos, and while the audio can be a little staticy at times, everyone has good energy and Bret's great at engaging with fans and keeping up the party atmosphere! Check out Annette's videos above & below!
Also, here's a pre-concert hype video from Bret himself that was shared to
the Kewadin Concerts Facebook page
on Saturday evening, wherein Bret gives a final push to the concert, which was "almost sold out" as of filming. Given that it went online only an hour before the show's advertised start time, we didn't have much of a window to post it here before the show took place, so apologies for it being late, but it's nice to see more direct promotion from the artist like this, and give this video a belated look below!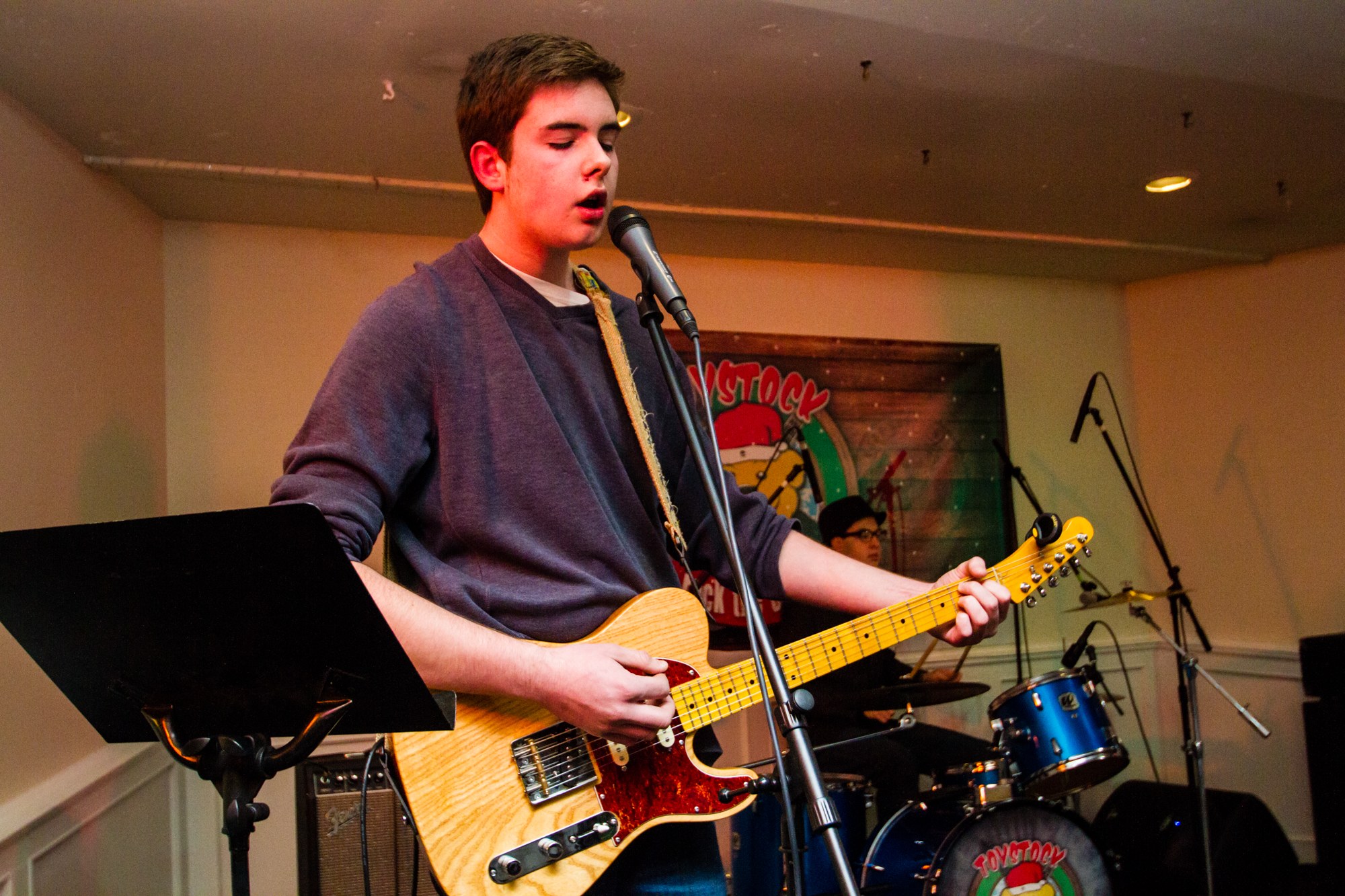 Finally for today, here's some fallout from the sixth annual
Toystock
charity concert this past Sunday at
The Northern Grand Gardens
! By the vast majority of accounts, Toystock VI was another successful event for music fans and charitable locals alike, and while I couldn't make it this year due to Christmas decoration/tree setup conflicts, I'm sure it was a great time!
SooToday
's Donna Hopper was in attendance for part of the day, posting
this article
mid-concert, so what lies within? The article includes interview remarks from promoter/performer Greg Simpson on the high early attendance and Christmas Cheer donation levels, a call to keep donations coming for those in need, and how Toystock has evolved. Solid overall, nice to hear that things are continuing to grow for Toystock, and here's to even more in 2018! The article also confirms a late band change, as Superior Heights Collegiate rock trio The Voyageurs (pictured) replaced pop rock cover quartet
Cherry Crush
on the bill for unannounced reasons.
Hopefully nothing too serious came up in the Cherry Crush camp, but good on The Voyageurs for stepping in! Other than being comprised of high schoolers, I know nothing on them or their sound, but hopefully some Toystock media turns up. In any event, there appears to have been some shuffling to the lineup order too, as the article went up before Cherry Crush's 7:00 PM set would have taken place. Two photos of The Voyageurs can be seen in Donna's high quality photos linked above, though no other bands are featured. See above for more on Toystock VI, and that's all for today, but stay tuned for weekend concert previews next! Thanks everyone!