Happy Thanksgiving to our Canadian readers! Today's post is our long-delayed fallout post from the
Dokken
-headlined concert at
The Essar Center
back on September 30th, so what what all went down over a week ago? Well,
SooToday
's Donna Hopper was on hand for the show, covering it in
this article
from the following day, where she noted that assembled fans enjoyed the concert, despite a low attendance of only around 800 fans. Hey, it's better than the Jackyl concert got nine years ago, if that counts! The article features some interview remarks from attendees, including some disappointment at the turnout, while Donna did get 22 photos from the event, including 8 of the headliners, 7 of
Firehouse,
3 of
Love 'N Revenge
, and four of fans, and they're of predictably great quality, so give them a look above! This wasn't all for online local news coverage of the show, as
Sault Online
columnist Ernest Skinner covered a different side of things for
his post-concert article
, so what should you know about that?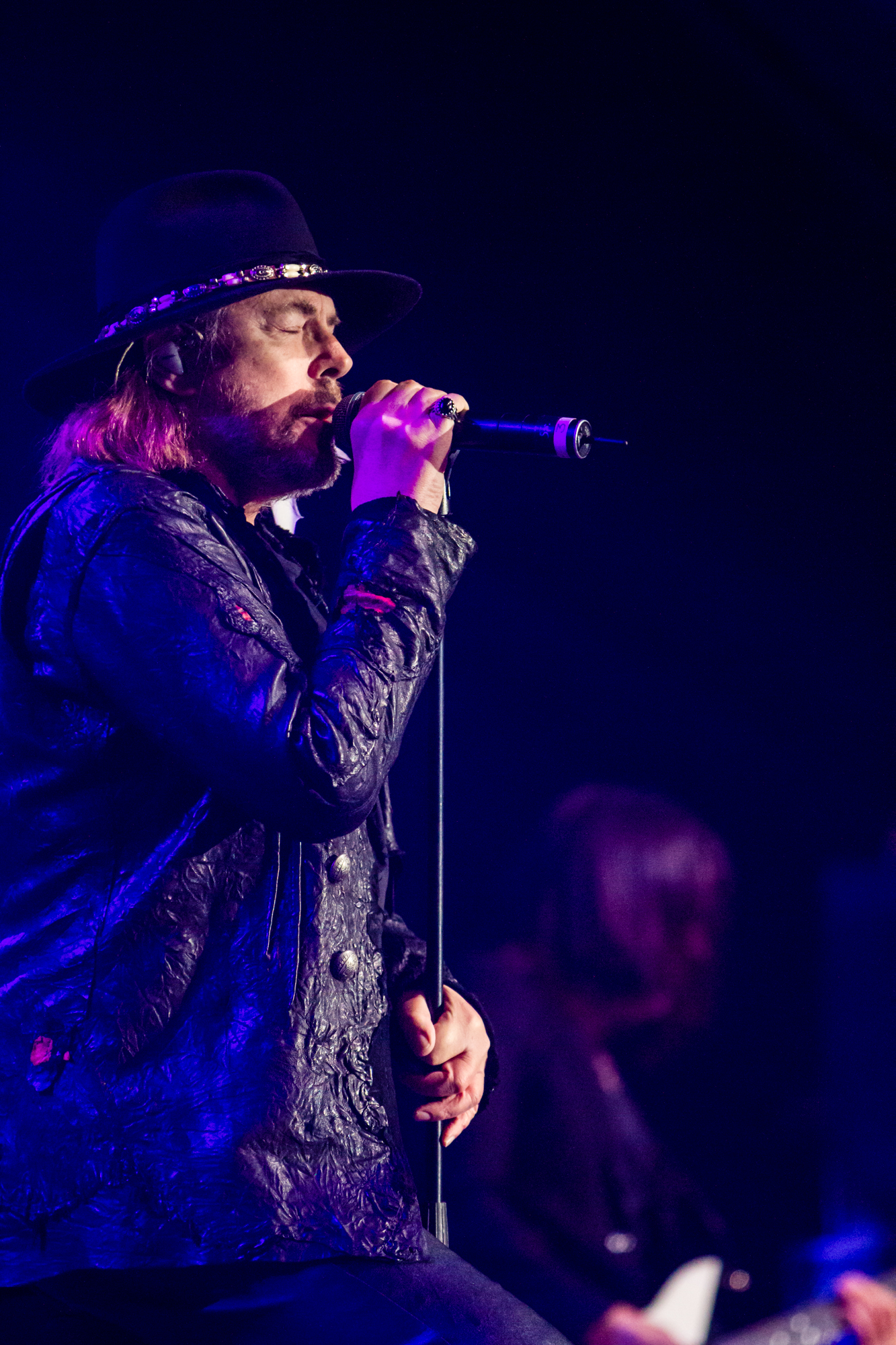 In a nutshell, the article is about Ernest
picking up
Firehouse in Sault Michigan to bring them across the border for the concert and interviewing them en route, before focusing on the concert proper and happenings pre- and post-show, such as the afterparty hosted by Gliss Steak & Seafood, and talking with Don Dokken himself the next morning. Very cool of Ernest to not only get this kind of inside access with the hair metal legends, but to also share this in-depth story online, so definitely check out his article for a different side of a major local concert like this! In terms of videos, there are surprisingly
none
of Dokken yet that are publically viewable on YouTube or Facebook at press time... but there is one on Instagram! Uploaded to
the Instagram page
of local progressive metal band
Kraken Mara
(more on that in the coming days), this is of Dokken playing their classic song "Into The Fire" that night! The guys don't sound bad from what we hear, though the full song wasn't filmed.
As for Don's singing voice, he sounds fine here, but I am aware that some social media posts noted that his voice wasn't as strong as it used to be. Whether that's factoring into the lack of public videos or not is up for debate, but note that Ernest said that he sounded great in his Sault Online article. Good central angle and solid audio, so give this one a look below!
Kraken Mara also uploaded a video to Instagram of openers Firehouse playing their song "All She Wrote" at a similar upper-backdrop-heavy angle, and they sound pretty good too, and about on par from from the Kewadin Casino videos of theirs that I've seen! Familiar song with energy, so fans will be happy with this one, even incomplete, so check it out below too! Note that one more video is up on Kraken Mara's page, but it's
a pre-set video
with Guns N' Roses' "You Could Be Mine' over the P.A., and no live bands playing at that point, but watch for a surprise walk-by cameo.
Finally for this first fallout post, I wanted to acknowledge opening act
Love 'N Revenge
, who I've also only seen videos from via one source, namely
Christopher Paci's excellent YouTube channel
! Yes, Chris was at this concert, but he curiously didn't film Dokken's set (that, or his videos are very delayed), and we'll absolutely touch on his Firehouse videos in an upcoming post. His Love N' Revenge videos feature the Los Angeles arena rock group covering frontman Damon Kelly's old band Rockarma's songs
"That's All"
and
"Bring It"
, but embedded below is their own original song "It's Rock 'N Roll". Though a relatively new and unfamiliar band compared to who played later that night, Love 'N Revenge's sound was a great fit, with their own originals meshing well with the Rockarma holdovers, and their sound has a good high energy that would fit well on The Hair Scare! Give Chris' solid videos a look above and below, and stay tuned for Chris' Firehouse clips!
That's all for now, but stay tuned for some special mid-week concert previews on the site next, and yes, we'll touch on extra videos from the above concert later this week too! Thanks everyone!