Let's cap off this weekend's
announced
hard rock concert previews and more updates, but before we dive in, just a clarification on
Tym Morrison
's busy slate of solo concerts. His personal Facebook page was advertising shows at The Machine Shop
yesterday
and in St. Joseph Island on Sunday, bookending private gigs, but I have found no public promotion of these events, so I believe they're also private. If I'm wrong, I'll let you know, but look for his return to Gliss at it's new home soon! Now, let's dive into today's post with a pair of LOCAL CONCERT ALERTS, one on SHORT NOTICE!
Local alt-punk trio
A Dire Setback
will make their
Room 21
debut with a headlining concert there TOMORROW NIGHT! Apologies for the short notice, this show was only announced via
it's official Facebook event page
on Tuesday, and we didn't preview it yesterday because it would have gotten buried under our Northern Vibe Festival coverage. After a month-long break from the stage following Rotaryfest Stage 2, A.D.S. have hyped "some changes" to their set and forthcoming debut album, so how will things sound for this high energy outfit? Head to the nightclub above Low & Slow to find out TOMORROW! Two more punk/alternative bands will open the proceedings, including fellow punk favourites
Stegadeth
, and the Room 21 return of
Handsome Sandwich
, with that "no genre" band hitting the stage for the first time since June. Solid lineup overall, and it's great to see this trio of trios joining forces before the summer season wraps up at this popular rising venue!
A late 11:00 PM start time is advertised for this 19+ concert, which has no announced cover charge, nor does it have an advertised "Sangria Saturday" theme (though whether punk pairs well with sangria may be up for debate.) This should be a fun night of punk rock action for local fans TOMORROW NIGHT, so head to Albert Street West for all of the action! Check the above links for more details, and here's A Dire Setback live!
Next up, we have one more new show that has lots of advance notice, as four local bands will join forces at
The Marconi Club
(also on Albert Street West) on Saturday, September 8th for Joe's Weekend Warrior Fest! Sponsored by
Joe's Sports & Surplus
and Sault Ontario radio station
Country 104.3
, this special event will commemorate the release of
Northern Superior Brewing Company
's new Weekend Warrior Wheat Ale, with a craft beer social, taste testing, food, and musical entertainment planned at the downtown event hall. A local concert at a beer launch is new for us, but it'll be interesting to hear how this event does for beer lovers and music fans alike! Despite the Q104 sponsorship, only one country band is on the bill in two weeks' time, with the advertised lineup featuring local indie/punk quintet
Northwest
, online page-less punk favourites The Cover-Up, blues/country standouts
The Barn Board Trio
, and indie rock artist
Jesse Merineau
with his solo band.
A poster floating around on personal Facebook accounts also lists Country 104.3 DJ Jeff McNiece as playing a solo set, but he's not publically advertised from what I've seen. Admission for this presumably 19+ event is $25, but remember that this includes the beer tasting and meal, while a 7:00 PM start time is advertised. The Weekend Warrior Fest sounds like a fun event to help launch it's namesake ale in style, and with some high profile punk bands providing some attitude within, so keep this concert in mind for next month! Visit
Country 104.3's website
for continuing coverage and updates!
We'll move back to this weekend's concert previews now, as local classic/hard rock cover quartet
Soundcheck
are returning to
The Water Tower Pub
for one night only TOMORROW! Fresh off of their set at last week's Ride For ARCH fundraiser and the preceding week's Wawa road trip, this will be their first trip to the Great Northern Road nightclub in about two months. Soundcheck's tried and tested brand of covers should get another solid reception tomorrow night, so don't miss out then! While we're on the subject, we should note that former Turner Up drummer Scott McLurg does appear to have replaced Steven Flint on drums with Soundcheck, which was quietly confirmed in recent months via personal Facebook postings, but was never publically stated online by the band. A reason for Steven's departure hasn't been announced, but things seem amicable, given that he filled in on bass with Soundcheck at The Esquire Club earlier this month. Hopefully we hear more from Steven musically in the future, but Scott's a solid fit!
As usual for Soundcheck's Water Tower Pub concerts, expect a 9:00 PM start time tomorrow, and a 19+ age limit, while there remains no announced cover charge. Classic and hard rock fans would be well served to head to The Water Tower Pub for all of the action tomorrow night, so visit the above links for more details, and here's Soundcheck live!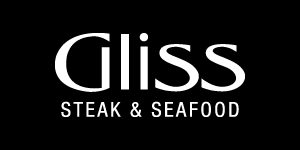 Finally, I wanted to touch on the recent closure of
Gliss Steak & Seafood
at The Quality Inn on Bay Street, as the site of Tym Morrison's weekly concert arrangement ended it's run at that location last month, with plans to move elsewhere announced then as well. While rumoured previously, Gliss management confirmed at the end of July that they were indeed moving the restaurant to the former Cesira's Italian Cuisine building this fall, ending a 2 year dormant period at the 133 Spring Street location. Renovations are ongoing at the new locale, and the target appears to see Gliss re-open next month, with Tym Morrison's weekly run there expected to resume at that same time. Meanwhile, the new restaurant taking Gliss' place at The Quality Inn is Johnny's Chophouse & Bar, which is a new upscale barbecue restaurant, though they do happen to still have steak and seafood on offer. You can check out
it's menu here
if you're so inclined, though I don't believe they've opened yet either.
I don't know if Johnny's opening is due to or the cause of Gliss leaving The Quality Inn, nor do I know if Johnny's will feature live musicians in any capacity, but I hope these moves are the best for the hotel's and Gliss' management, and we wish Johnny's the best on their upcoming launch! And no, the Derek Turner who co-owns Gliss is
not
the Derek Turner of Garden of Bedlam fame. Stay tuned for more on Gliss' relaunch and the resumption of Tym Morrison's weekly gigs there, and for more news and updates on the SMS next week! Thanks everyone!