How's everyone doing? Before we get into news and updates, it's time to remind you guys that the SMS 3rd Anniversary banner and logo (as seen on
our Facebook page
) are taking a week's vacation so we can hype
Tesla
's return to The Dreammaker's Theater at
Kewadin Casino
on Saturday! If you love yourself some hair metal, Kewadin's the place to be on June 26th! More on this show as the week goes on, so keep an eye out! Lots of updates today, so here's what you need to know!
Yesterday, I received confirmed reports that
The Sault's Rock Station, Rock 101
, was plugging a "big concert announcement" to be made tomorrow at 5:00 PM. Rock 101 DJ Alli J will be on the air to deliver the news, and no, DJs haven't dropped hints as to what the concert is. Already, I'm sure speculation is running wild concerning what the announcement could be. My first instinct would be that Rock 101 are going to announce the long anticipated rescheduling of
Kiss
' show at
The Essar Centre
, and I'm probably not alone in thinking that first. Another possibility could be
Buckcherry
, as
Allstar Promotions
were asking members of their Facebook page if they'd be worth booking in August for a Kewadin Casino concert. Of course, the possibility exists that this could be a concert none of us expect too! There's been some interesting discussion and wishing done in my initial Facebook posting of this topic from yesterday,
click here
to see what's being debated and possibly to join in yourself with what you think/hope the concert announcement is! At 5:00 PM tomorrow, I will have (if nothing else) a Facebook page posting with the news, so stick around for that! Fingers crossed it's something huge!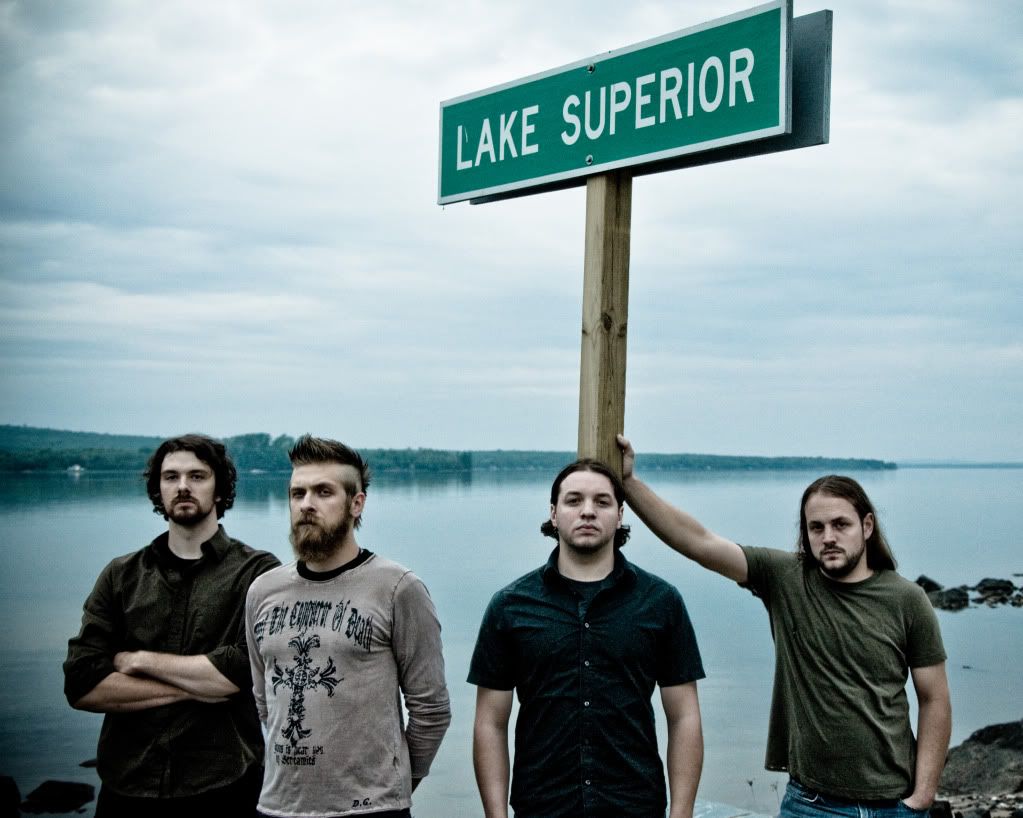 Next up, we have lots of updates from
Woods of Ypres
coming from the beginning of their North American tour! Friday was supposed to be the first show of the tour, at Kilroy's in Thunder Bay, but that got scuttled after the band had a freak accident on the ride from Sault Ste. Marie where the windshield of their van was destroyed! Adding to that, the tow truck that was called to pick up the van ended up dying too, so the Thunder Bay show had to be cancelled. Luckily, the band's back on the road, and officially kicked off the tour instead at last night's concert in Winnipeg, which was also frontman David Gold's 30th birthday! Happy birthday, David! Already, there are some new videos of Woods of Ypres now online from last night's concert, so we can now get our first glimpses of the new Woods lineup featuring Joel Violette on lead guitar! YouTube user
Macrosac
has uploaded four videos from the Winnipeg show onto
his YouTube channel
, where he also has four videos posted from a November 2008 show featuring the
Gates of Winter
-infused six piece Woods lineup!
There's videos from last night's show of Woods of Ypres playing
"The Shams of Optimism" & "Crossing The 45th Parallel"
,
"The Sun Was In My Eyes (Part I)"
,
"A Meeting Place & Time
", and the one I'm embedding below, their performance of
"Everything I Touch Turns To Gold (Then To Coal)"
! Good stuff, they sound almost like the studio versions, and the band sound tight together, though I still miss Bryan. Even still, Woods of Ypres are still awesome, and I can't wait for more videos from the tour! Below, there's one of two videos from the windshield/tow truck incidents on Friday (
click here
for the other) and one of Macrosac's Winnipeg concert clips, check the above links for more Woods of Ypres videos!
While we're in the spirit of videos, there's another new one online from Wednesday's "secret"
Frightlight
concert at
Coch's Corner
! This also comes from
the Fitswitch YouTube channel
, as uploaded by guitarist Rick White, and it's a 2:26 clip of the original song "Dead Town"! It doesn't have as much of a clear Misfits vibe as the last song, but it's a catchy little number with some nice riffing and an obvious punk swagger, while still being heavy! The crowd has some interesting faces too, like the guy in the Jason Voorhees costume, I found that amusing! Nice to get a clearer angle of Frightlight too, the last video seemed unnecessarily close. Good stuff, I'm still pissed that I couldn't be there on Wednesday, but maybe I can make it out for their July concert! Also of note: In the description for the video on YouTube, Rick said that this song "
will be on our up and coming album."
That's news to me, a Frightlight album? That'll definitely be worth buying! Check out the video of "Dead Town" below!
I'm going to cap today's post right here, but I will have more tomorrow! Stay tuned tomorrow for a preview of Tuesday's Ultraviolence concert (unless I can verify that it was indeed cancelled, I don't think it was though), plus news from Browbeat, SBD, Garden of Bedlam, and The Barking Eye, and possibly more! Then on Tuesday, stay tuned for my review of Tym Morrison's solo CD, and on Wednesday, might you see an Ultraviolence concert review? You'll just have to wait and see!