Keeping the recent news rolling, we have some more big stuff to get to today, so what's on tap? New video discoveries from a recently featured act, a preview of a show going down tomorrow night, and some more assorted notes, but first, here's a pretty cool LOCAL CONCERT ALERT for next month, so here's what you need to know!
(Updated on Sunday at 2:46 AM)
Ottawa sludge metal quartet
Biipiigwan
will hit Sault Ontario for a rare metal show at
The Moose Lodge
at 543 Trunk Road on Sunday, November 24th! Yes, I know
this concert's Facebook event page
has been online for two weeks now, but the venue was only just confirmed on Thursday, so I held it until a location was announced. Though Biipiigwan (which is Ojibwe for "flute") have a solid local following with their hard hitting brand of metal, and you may recognize them from a For All That Is Lost-hosted Thessalon event in 2011, this will be their first Sault Ontario stop that I can 100% source, and it'll be awesome to have their sludgy and brutal original sound here! Two local sludge-influenced opening bands are signed on, including the fifth live appearance (and fourth public set) from local stoner metal trio
AlgomA
, and the return of local death metal outfit
Giwakwa
, in their first concert in four months! No word yet on the status of their vocalist position following Josh Stephney's move out of town, but bassist Nolan Rainville will indeed be back for the concert, though I'm not positive whether he's already moved back home, or if this is a temporary return.
This show is being promoted by
Oh! Right Arm! Promotions
in a collective with AlgomA drummer Jamie Vincent (a.k.a. "Geezer") and
his promotion agency
, so like most of Jamie's other shows, this will be ALL AGES! It's also the first non-stag & doe that I can recall in a number of years to feature metal bands at The Moose Lodge (just seconds from The Rad Zone), so if you're in the East End, here's a very heavy bone that was thrown your direction! Admission is just $5 (great deal), and a 7:00 PM start time is advertised. Check the above links for more details, and don't miss what should be an awesome metal concert at an unfamiliar venue next month! Stay tuned for updates!
Next up, here's a preview of a special Sunday night concert, as local grunge/alternative rock quartet
Haggith
will play their second show in their current fall arrangement with
The New American Pub
at 602 Bay Street TOMORROW NIGHT! After a successful first show at this newly renovated downtown venue last month, Haggith are still on a roll with their entertaining hard rock originals and select covers, and hopefully tomorrow's show continues their run well! Note that any talk of a bassist addition hasn't amounted to anything public as of this writing, so nothing should look any different tomorrow. Like last month, there will be an opening band, as newer local rock quintet
Nikkfitt
(featuring Fitswitch, Caveman Morrison, and W.F.O. alumni) will play their third live concert set, second publically attendable set, and first at The New A tomorrow as well! Unless you've seen them live, the jury's still out on their sound, but I have heard good things, and we'll have to see if any media or specifics come out at all! A $4 cover charge is in effect for tomorrow's concert, you must be 19 to attend, and Nikkfitt will open the festivities at 9:00 PM.
For more information, visit
the official Facebook event page
! Haggith continue to make a big name for themselves, and they always put on a good show, so don't miss tomorrow's concert at The New A, and come early for Nikkfitt! For a preview, here's Haggith playing their new original "Metal Cage" at The Algonquin Pub last month!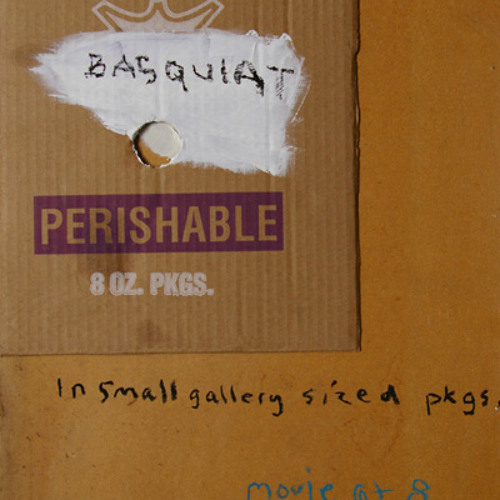 Also today (and leading from yesterday's new live video of this act), we have some new video finds from local lo-fi/grunge solo project
Telephone & Address
! Uploaded to mastermind Chris Shoust's YouTube channel in the past few months, they're of songs named
"Can I Just Answer?"
and (as embedded below) "Slow Brood". The former video features Chris walking with the camera pointed at his head, with no direct performing aside from the backing music, while "Slow Brood" has an artistic painting slideshow with graffiti messages slowly added, altered, and crossed off or painted over. Unlike his usual acoustic work, these songs feature electric instrumentation (the latter has no vocals either), but they show his creative alternative style well, and it's nice to see some variance from the usual outsider/grunge format of much of his recent work (I especially like the "Slow Brood" video.) Check it out below, and stay tuned when we hear more from Chris' music!
Finally for today, here's three shorter assorted notes from the last little while, and as usual, these are in alphabetical order by company or series name:
It's not just the forums of the 705 Video Magazine that are down now, as their whole website has just been replaced by this message: "If you are the owner of this site please contact customer support.", which generally implies that a domain has been suspended for one reason or another. The 705VM is still alive and well via their Facebook page, and though I'm not sure if they're letting the site die or will eventually revive it, I know the forum had a spam issue when last active. For now, I've removed the forum and replaced the site's link on the SMS, but if anything returns, I'll let you guys know!
In our "Other Local Metal Links" section, I've replaced the website of former local metal concert promotion agency Dismembertainment with their Facebook page, as their website's domain name has expired. Aside from hints at booking Edmonton-area concerts in July, the Rich Moreland-led company has been inactive since last summer and his move out of town, but hopefully he stays active in music!
Profiles in our YouTube Channel Profile Series on the SMS are now all updated with larger featured videos, to better make use of the expanded field where posts are read on the site. No new updates than those otherwise, but I have more coming, and check out our past YouTube profiles in the sidebars!
That's all for today, but stay tuned for more news and updates in the coming week! Thanks everyone!