As August's last week presses on, let's get to some news today, including new videos (and a related apology), a local punk project's return, and a preview of a special Wednesday night show, but first, here's a cool LOCAL CONCERT ALERT for next weekend!
Heavy North Entertainment
will
not
be ending their concert promoting days, as they're bringing a new ALL AGES concert to The Oddfellows Hall on Saturday, September 6th that will be headlined by Toronto crust punk quartet
IDNS
! Short for "I Don't Need Society", IDNS have a brutal death metal/punk hybrid sound, many short originals, and an aggressive stage show that should fit in very well next weekend, so be sure not to miss their set! Two more out of town bands will be making their way to The Oddfellows Hall that night, including the return of veteran Sudbury blackened death metal quartet
Catharcyst
to our neck of the woods (nice to see Paul and company finally get a new local booking!), as well as a set by the explosive Winnipeg hardcore punk quintet
Bring The Fight
(not to be confused with Bring The
Fallen
), so be sure to check out both of them A.S.A.P.! Local support will include
Blood Shed Productions
goregrind acts
Crucify The Whore
&
Rotopsy
, as well as local doom/punk trio
The Revolution
(formerly the second Brutaly Fatal) in their first set at a Blood Shed-affiliated concert since their split from the label, so it's nice to see that things are being patched up!
The local openers will be rounded out by new local rap metal duo
The Apocalypse Afterparty
(in their public concert debut) and local grunge/punk solo act
Telephone & Address
' first known public set of 2014, so be there early for their sets too! This concert (which was briefly linked with J.D. Pearce before handing it over to H.N.E.) will have a $10 admission fee and an announced early start time of 6:00 PM. For more details, visit
the official Facebook event page
! This should be another solid show from H.N.E., and I'm glad to see that Tyler's not stopping his concert promoting just yet! Stay tuned for updates on this show over the next couple of weeks!
Next up, here's a preview of a special mid-week concert going down THIS WEDNESDAY, as Montreal thrashcore quintet
Endast
will make their long awaited return to Sault Ontario for a headlining show at
The Rednecks Saloon
! Last seen locally
4 years ago
at the former Foggy Notions, it's been way too long to see Big James and the guys back in the Soo, and their technical and very intense originals should be welcomed back with open arms at this concert, so be sure not to miss out on the return of Endast! Local support will come from two
PaperClip Productions
artists making their debuts at the former Nicolet Tavern, including local grunge/alternative quartet
Haggith
(making just their third live appearance since their reunion, and second with new bassist James White) and the aforementioned Revolution, who will be playing their first live set since opening for Anciients in June. Interesting choices, especially given the brutal thrash and death metal to follow, but the locals should make a solid impression! This show is being promoted by Bear Hunters guitarist Mitch Sirie, marking his return to booking out of town headliners after (I think) a 2 year break, which is cool to see again!
This 19+ concert goes down this Wednesday at 10:30 PM, and admission is FREE, so why miss out on all of the action? For more details, visit
the official Facebook event page
! It's been far too long to see Endast back on a local stage, so kudos to Mitch for getting them back here, and I hope to see you guys there for all of the brutality at The Rednecks Saloon THIS WEDNESDAY! For a preview, here's Endast's music video for their song "Soiled Hands"!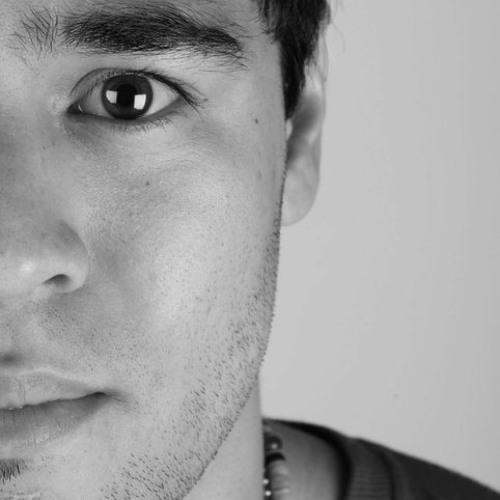 Also today, remember the pop punk/screamo band
For July
that we rolled into our coverage on the site last month as part of our features on defunct and inactive punk bands? Well, they appear to be back as an active project! Frontman Dave Hunter has recently launched
a new For July SoundCloud page
and posted some audio tracks there, and while three of the songs ("Change Is", "Fable", and "Don't Hold Your Breath") are re-posts from
their MySpace page
, two new "work in progress" songs ("I Let Go" and "The Emo Song") have also been uploaded there. Dave notes on SoundCloud that he recorded all the instruments and wrote, recorded, and mixed all of the songs by himself, which currently points to For July becoming a solo project without ex-members Jordan Latour & Ryan McLaughlin, but whether Dave plans to build a new live band down the road or not isn't publicized yet. If you liked older For July songs, you'll probably like the new "work in progress" songs, with "The Emo Song" having an explicit fast pop punk sound, and "I Let Go" being more emotional and slow paced.
It's nice to see Dave bring For July back, and hopefully things pick up and succeed in their current incarnation, so follow the band above for new and old media, and For July are now in our active Sault Ontario band links!
Lastly for today, here's some more new videos from local grunge/hardcore duo
Bad Back
! Uploaded to drummer
Nathan Sauve's new YouTube channel
over the past few days, one of the videos is of Nathan playing a drum solo (a'la his old "Nathan Sucks" videos) from a top down angle, interspersed with him imitating a ringing phone, I think. Short, but a solid performance, so
click here
to check it out! The other video comes with an attached apology on our part, as this comes from the private concert last week that Bad Back played where they opened for out of town punk duo
Bardos
, but when we plugged Nathan's earlier cover videos from this show, we erroneously said that the show in question was Das Bunkerfest. Blame the dark lighting, I couldn't make out too much, but our sincere apologies for the screw-up, and all 3 of Nathan's newest concert videos were from the private Bardos show! This video features the full set that Bad Back played that night, so what songs made their setlist on this night?
The video includes their originals "Breeding Weak", "Lung Bucket", "Drum My Way Home", "Party Bus", "#1 Hit Single", a cover of The Foo Fighters' "I'll Stick Around", originals "Shirt Tucker" & "Oh!", and the previously uploaded covers of Tom Petty's
"American Girl"
and NOFX's
"Linoleum"
. Strong 37 minute video for fans of Bad Back, though the covers can be messy, and while the lighting was brightened a bit this time, the colours are a bit more washed out this time. Nice and intense, if from a far camera angle, so see Bad Back's set at
the Bardos private gig
below!
That's all for today, but stay tuned for our Saultites In Out Of Town Bands Profile on The Fairmounts TOMORROW! Thanks everyone!