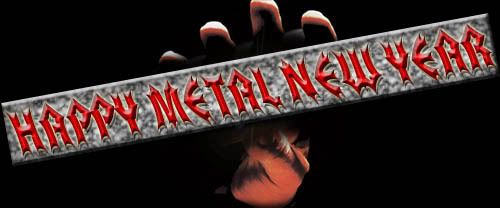 Happy New Year to all of our readers! I wish all of you will have a great 2017, and I know we'll see more great events and news in the local metal, hard rock, and punk scenes over the next 12 months! As is usual for the SMS, we're spotlighting what we know about the coming year in this special annual post, so here's what we know and can look for in 2017 locally (so far!)
In the realm of concerts, we honestly only have two announced shows that fit our coverage range currently announces. One will be new local promoters
Live705
's second concert at
The Canadian Nightclub
on Saturday, January 21st, which will feature SMS-covered bands
Gnaeus
,
The Din
,
A Dire Setback
, and Stegadeth alongside new folk/indie trio
The Autumn Roots
and former local punk bassist Nathan Bouliane's Ottawa-based electronic project
Sleepwellcity
. This 8:00 PM concert has $8 admission ($10 at the door), while it's likely 19+, though the venue can go all ages. The other currently announced show takes place at The Dreammaker's Theater at
the Sault Michigan Kewadin Casino
on Sunday, February 26th, with Muskegon hard rock notables
Pop Evil
returning for the first time in over three years during their Rock n' Roll Now Tour alongside fellow #1 charting hard rockers
Red Sun Rising
and up-and-coming hard rock band
Badflower
. It's great to see
Allstar Promotions
back putting on concerts for the first time since Theory of a Deadman in 2015, so don't miss this one next month!
There are still plenty of seats available for this ALL AGES concert at 7:00 PM, and you can get your tickets at just $23.50 at
this link
, at
1-800-KEWADIN
, or at the in-person box office. Here's to even more high profile concerts like this on both sides of the border in the year ahead!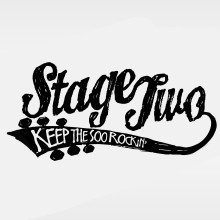 As for concerts that have yet to be announced, we may see returns of the VM Radio and Speak Easy Battles of the Bands in March, though hopefully the low band turnout doesn't discourage the former from coming back. Over the summer, I'd expect heavier and punk bands to return to the covers-only Stage 1 and originals-focused Stage 2 at
Rotaryfest
, while one can expect some SMS-featured bands at events like
The Emergency Festival
,
the Soo Zombie Walk
, Toystock, and J.D. Pearce's annual Halloween Party, and we may see heavier bands return to
The Northern Vibe Festival
and
Bon Soo
, among other potential special events. Of course, I'd fully expect prolific and often short-notice show announcements from local cover hard rock bands to continue on, with
Tym Morrison
's thrice-weekly run at
Gliss Steak & Seafood
expected to march into 2017 unabated, in particular. That's not even to discount major shows that have no earlier precedent, so keep watch for more major show announcements in the next 12 months
Over in Sault Michigan and surrounding communities, look for
The Sugar Island Music Festival
and a possible reprise of The Rudyard Music Festival for major live music events, plus a number of one-band concerts, and who knows what special events might debut or return as well in 2017? As for new CDs and albums, nothing has a finite release date as of this writing, but continue to follow our monthly "Where Are The New Albums?" posts (the next one is TOMORROW) for full current information on upcoming announced albums! Bands like
AlgomA
,
The Apocalypse Afterparty
,
The Bear Hunters
,
The Elements
,
Mike Haggith
,
Mike Vincent
,
Redundant
,
Skeyes of Seven
, and
Telephone & Address
have been working on new albums, while the dormant
Caroline Divine
&
Gates of Winter
had albums in progress at last word, and bands like The Din &
Id Iota
have been working in the studio on something or another, perhaps a new CD? Of course, a completely different band could and probably will announce new album recording sessions in 2017, so keep watch for all of this!
2017 promises to be another eventful year for local metal, hard rock, and punk bands and fans alike, so stay tuned over the coming year for full coverage on everything that fits on The Sault Metal Scene, and for our first news and concert preview posts of the year this week! Thanks everyone!