Here's a new news post for your Tuesday morning, which is by and large devoted to two topics: A major concert cancellation that many were expecting, and a huge LOCAL CONCERT ALERT for next month, but we also have some assorted recent news and notes to take in as well. Now, here's what you need to know!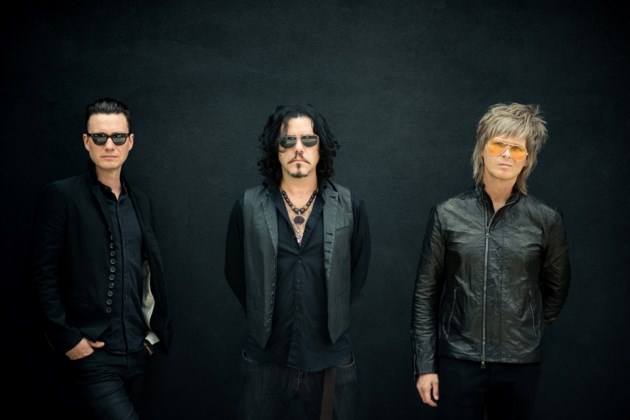 Juno nominated Windsor hard/world rock trio
The Tea Party
will headline a FREE & ALL AGES concert at The Roberta Bondar Pavilion on Sunday, July 16th! As announced by in
a press release on SooToday
on Friday, the show is one of 23 free outdoor concerts taking place across Ontario between June 25th and September 17th as part of the Government of Ontario's
ONTour concert series
, which will see over 50 Ontario music acts playing across the province to celebrate Ontario's 150th' birthday, with the Soo's coming fourth in the tour. This is a nice surprise for music fans across the province, so visit the above links for current details on the tour so far! This will be The Tea Party's first local concert appearance since headlining at The Princess Theatre in
1998
, before they had their biggest chart hit with "Heaven Coming Down", so this should be a cool chance to hear these Canadian rock legends playing many of their hits on a local stage after 19 years away, and for FREE!
A diverse opening lineup will include Toronto drum & bass duo
Ubiquitous Synergy Seeker
(who played at LopLops Lounge back in 2011) and Barrie country quartet
The James Barker Band
in their local concert debut. Both bands have had top 10 hits on the Canadian alternative and country charts, and should find solid audiences of their own next month! A 6:00 PM start time is advertised on the Facebook event page, and for readers elsewhere in the north, note that there will be ONTour events in Sudbury, Thunder Bay, Timmins, and
Blind River
as well, artists to be announced. This sounds like a great time for local music fans of varying genres, especially given The Tea Party's return, so stay tuned for updates if they come in!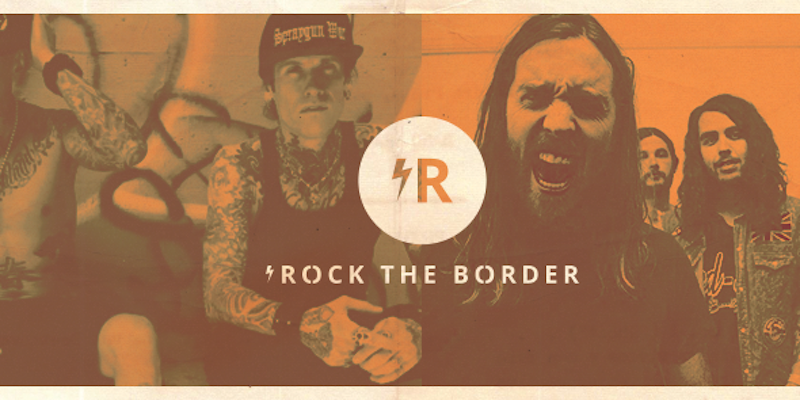 Next up, it is now 100% official: the planned Rock The Border Music Fest at The Roberta Bondar Pavilion on Sunday is not taking place. Organizers quietly deleted the official Facebook page and event page yesterday, following a tumultuous month of no new public updates despite mounting local debate and pessimism about the planned concert. Australian hard rockers and planned co-headliners
The Lazys
confirmed the cancellation on
their Facebook page
, while planned local openers
The Din
took their issues and concerns public via the Facebook video below from this past Friday. The clip explains The Din's reasons for dropping out of the show (which hadn't officially been cancelled at that point), noted that they've obtained refund money for outstanding local tickets from March's aborted Quiet Riot concert from the same promoters, and encouraged fans to instead check out
the Electric Church/Speaker concert
at The Canadian on Sunday from local promoters
Live705
.
It's worth noting that if you purchased a Rock the Border Fest ticket, Live705 will honour them as coupons for their show on Sunday night, getting you admitted for the $5 father's discount price, which is very admirable of them! The Din encourage sharing of their video "if you value this city's ability to bring in big name concert acts". Also, note that
the Eventbrite page
for online ticket sales is still up as of Tuesday morning, despite the Facebook deletions, so don't buy tickets there hoping that this show might still occur. I won't single out any individual promoters here, but after two high profile hard rock cancellations in a three month span, it's easy to see why there's been so much online reticence in the past month, and the lack of public updates since May 7th was telling that something was up (at the very least.) Give The Din's video a look below, and don't miss Live705's Canadian Nightclub concert on SUNDAY or the aforementioned FREE Tea Party concert at The Pavilion in July!
Finally for today, here's three assorted shorter items from the last while, and as usual, these are in alphabetical order by artist name:


Local alternative/hard rock quartet Bizotic, alt-punk/no-genre trio Handsome Sandwich, and rapper Mikey Thomas have all been added as openers for the Vaultry-headlined concert at The Canadian Nightclub on July 7th. Promoters Live705 had originally only planned for 2 more acts on the bill of this rock/rap hybridization event, but now there's 7 total acts, including 4 bands and 3 rappers. Very intriguing event to be sure, so check the above links for full details on all of the action next month!
This past Thursday night's CKY concert was covered by SooToday's Donna Hopper in this article posted online yesterday, featuring interview remarks with frontman Chad Ginsburg on his move to lead vocals and their upcoming CD "The Phoenix". As usual, Donna got some great photos at the show (albeit in black & white), including 5 of CKY's set, 10 of The Wild's set, and 4 of Jack Spades' set, though she didn't get anything from A Dire Setback or with CKY touring keyboardist Matt Cole. Solidly done once again, so check out Donna's new concert photos and coverage at the above links!
Remember how Toronto death/groove metal quintet Sludgehammer were to have headlined the postponed Oddzfest II concert at The Oddfellows Hall on Saturday? Well, it was announced on Sunday that Bear Hunters guitarist Josh Stephney (the promoter of Oddzfest II) has replaced Chris Szarota as Sludgehammer's new frontman! No word on if the reveal would have been a surprise unveiling on Saturday or not had the show taken place, but it's great to see Josh singing again in a death metal band, so follow Sludgehammer above, and hopefully he brings them north for Oddzfest II at some point!
That's all for today, but stay tuned for even more news and notes on the SMS in the next few days! Thanks everyone!