We're back on this Monday evening witha new news post, so what will you find within? Some assorted recent updates, new videos from a recent concert, and leading off, a huge LOCAL CONCERT ALERT for this fall, so here's what you should know!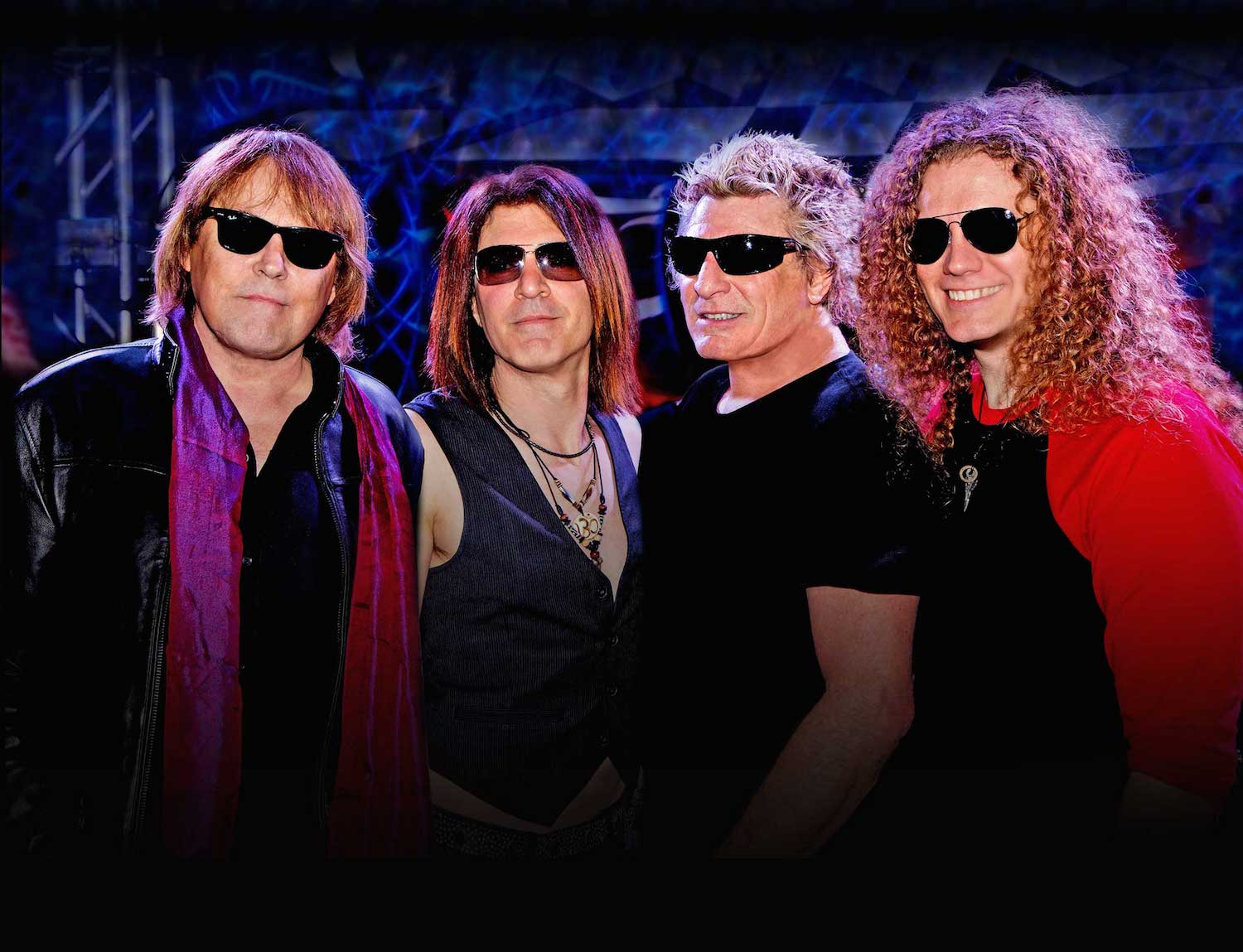 Platinum selling Los Angeles hair metal legends
Dokken
will return to the Sault Ste. Marie area for the first time in almost 12 years when they headline at
The Essar Center
on Saturday, September 30th! Last seen locally when they opened for Quiet Riot at the Sault Michigan Kewadin Casino in October 2005, Dokken should have a set full of hard rocking hits like "Breaking the Chains" & "Dream Warriors" in store when they rock the downtown arena this fall! This will also be Dokken's first regional stop with Chris McCarvill on bass (Barry Sparks was their bassist in 2005.) Joining them are North Carolina glam rockers
FireHouse
in their third local concert appearance, last seen opening for Bret Michaels in Sault Michigan in early 2014, with last year's Superior Music Festival being cancelled in the interim. With hits like "Don't Treat Me Bad" & "Love of a Lifetime" still in their repertoire, this will be a great way to welcome Firehouse back to the Soo, so don't miss them either!
Opening this show are Los Angeles melodic arena rock quartet
Love 'N Revenge
, a newer project from former Rockarma frontman Damon Kelly, and they should provide a nice compliment to kick off the night! As announced this morning on
SooToday
,
The Sault Star
, and
Rock 101
, tickets go on sale THIS FRIDAY for $55 (minus taxes and service charges) at
this link
, at the in-person box office, or by phone at
1-866-775-9422
. Showtime is 7:00 PM, and this is an ALL AGES event. This should be an exciting show for Hair Scare loyalists, and remember, if this show is a hit, it'll encourage The Essar Center to bring in more hard rock shows! Check the above links for current details, and stay tuned for potential updates!
Next up, here's lots of video footage from the return of
Project 421
at
The Canadian Nightclub
on Saturday night! As posted to
their Facebook page
yesterday, the local classic metal quartet brought their original and cover onslaught back after a nine month stage hiatus, and their whole hour-long set was filmed on a stationary camera, so what songs can you hear within? In order, we have Iron Maiden's "Running Free", Alice Cooper's "No More Mr. Nice Guy", Diamond Head's "Am I Evil?", Saxon's "Denim & Leather", Judas Priest's "Metal Gods", their original "No One Rides For Free", Iron Maiden's "Powerslave", Black Sabbath's "After Forever", their original "Into The Darkness", Metallica's "The Four Horsemen", and Iron Maiden's "The Trooper", so how's that for a nostalgia mindtrip (plus two originals)? The video quality isn't optimal, given that fans on the floor get in the way of the camera, which sadly wasn't zoomed in either, but the audio's fine!
You have to really crank it, especially if you're relying on laptop speakers, but the guys sound vibrant and energetic, and Blair Burch handles lead vocals fine and with conviction, though higher register songs like "The Trooper" fared worse. Of course, the Diamond Head cover is ever prescient given that 421 are opening for that band in September (
details here
), and it's great to see Project 421 back in advance of that highly anticipated concert, so give their full set from Saturday night a listen below!
Project 421 also shared two videos from a
much
closer filmer on the floor on their page yesterday including
"Am I Evil?"
again, and as embedded below, both "No One Rides For Free" and "Powerslave". The audio is louder, but not as clear, so keep that in mind when watching, but the visuals are much better, and you can see Blair, Frank, Daniel, and Chris back in action just as if you were on the floor that night! Give these videos a look above & below too!
Finally for today, here's three assorted shorter news items from the last while, and as usual, these are in alphabetical order by artist name:
Local alt-punk quartet A Dire Setback have been named as openers for THIS THURSDAY NIGHT'S Treble Charger return concert at LopLops Lounge, as per their Facebook page yesterday! Though not yet advertised on the Facebook event page for the sold out concert, their addition makes sense, given their recent work & advisement with guitarist Bill Priddle. Now publically confirmed as a "sneak peek" and kick-off show for Treble Charger's upcoming tour run, check the above links for more on this highly anticipated event!
Local alt-hard rock trio The Din revealed the setlist from their portion of the aforementioned Project 421 show on their Facebook page on Saturday, confirming there that the 9 song set was almost entirely based around songs from their planned second CD! Three of the songs are newly confirmed titles to the online record, including "Weekend Delivery", "Missing", and "In The Moonlight", though I can't confirm yet on if one of those was the untitled new song from their demo vocal track videos. Hopefully the nearly-all-new set went well for The Din this weekend!
After an almost 6 month hiatus from updating their Facebook page, local hard rock quintet Skeyes of Seven posted there on July 1st, but finally had a new update regarding the band proper on Thursday, noting that "the writing process has begun" and they can't wait for us to hear the material in question. Are they recording new songs, or perhaps re-recording their unreleased debut EP, or is something else afoot? Stay tuned for updates as they roll in!
That's all for today, but stay tuned for more news and updates as we continue the last full week of July! Thanks everyone!