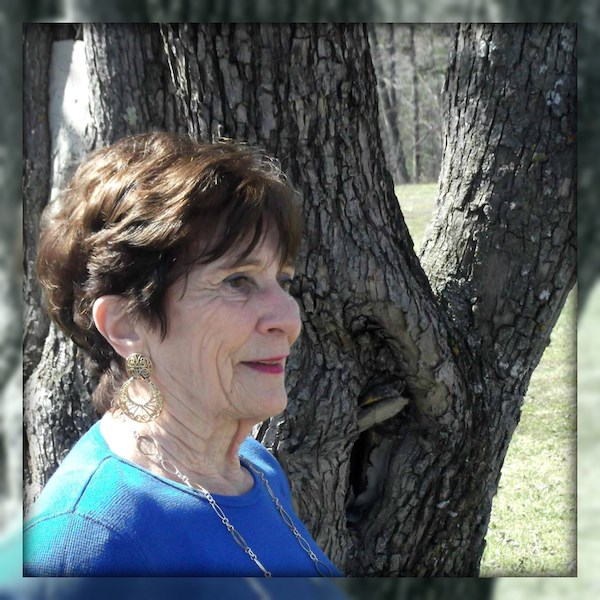 Before we begin our latest concert review, I wanted to offer our deepest condolences to the family & friends of former Arnill's Music owner Barbara Arnill, who passed away on Thursday at the age of 83 after a battle with cancer. A native of Thessalon, Barbara owned Arnill's Music for three decades stretching from the 1960s until the 1990s across three different locations, and the store is credited by generations of local musicians as being very helpful in giving the tools and love of their instruments and craft, with Barbara and her family long being ardent supporters of local music. She is survived by five children, ten grandchildren, and six great-grandchildren, and numerous extended family members. Her services will be held
tomorrow
at
the Arthur Funeral Home and Cremation Centre
at 2:00 PM with George Wright presiding, with visitation at 12:30 PM, and a celebration of life occurring at
The Royal Canadian Legion
on Great Northern Road at 4:00 PM.
In lieu of flowers, the family is requesting donations to
the Algoma Conservatory of Music
. Though I was a child when Arnill's closed (Case's Music could be considered a spiritual successor), I have heard numerous reminiscences on Arnill's Music's impact and importance to musicians of many genres both before and after this sad news, and I'm sure her influence on local music won't soon be forgotten. R.I.P. Barbara!
Now, here's our review of Friday's Project 421-headlined concert at
The Rockstar Bar
! I haven't been to the venue in way too long, and while things were largely similar since early last year, the stage did have warmer lighting, and the black backdrop (installed for the brief Rockstar Republic club nights' experiment) has been taken down. Also, there was no obvious signs of the recent renovations that caused some concert moves & cancellations, or what exactly was being renovated, but I'm not able to confirm if they're completed or just masked well. Sadly, the turnout was medium at best, but there was a good reception all night, including for opener Jacob
"Shit Creek Survivor"
Quarrell, who delivered an entertaining set despite the sharp contrast from the bands to come! Playing a mixture of originals like "Sweather Weather" and "1,075" with covers of the likes of Walk the Moon and City & Colour, Jacob gets a good sound out of his somewhat small guitar, and continues to showcase a good melody and strong lyrics on his originals!
I'm not an ardent listener of folk or indie rock, but Shit Creek Survivor will fill the requirements well for genre fans, and while Jacob could be a little looser on stage, he's got a good thing going, so be sure to check out more from Shit Creek Survivor for his brand of folk rock!
Next up was local modern hard rock quartet
Eclipse
in their first show in a month, and they delivered a solid wallop for fans on Friday night! Melding originals like a few Haggith migrations with their newest track "Tyranny" and covers of the likes of Billy Talent, Led Zeppelin, and (especially) System of a Down, Eclipse kept up a high energy, bolstered with Curtis McKenzie's rangy and melodic vocals, and Daniel Horton's active guitar work! The band hasn't yet expanded to a quintet with a new full-time bassist yet, so Fred Dunn remained on bass last night, but he handled things just fine, so they'll be fine in the meantime! I did find that Curtis didn't banter with the crowd as much as he probably should have (the turnout may have played into that though), and his microphone didn't seem to be overly loud, but Eclipse delivered on Friday, and don't miss them at The Oddfellows Hall next weekend!
Headlining last night was Eclipse's sister band, classic metal quintet
Project 421
, in their first public concert in four months! This was actually the first time that I've seen their full current lineup since Curtis McKenzie rejoined the band on lead vocals last summer (just bad timing given the family health matters I've had lately), but the new lineup delivered the goods! Playing originals like "No One Rides For Free", "Into The Darkness", and their debuting opener "Denim & Leather", Project 421 rocked out a bunch of new and debuting originals for fans from bands like Metallica and Iron Maiden, and even some hair metal throwbacks like Poison and Twisted Sister in set #2! Curtis, Daniel, and drummer Chris Thompson maintained their momentum from Eclipse's set, with Curt's voice not visibly any worse for wear, while guitarists Blair Burch and Frank McGillivray were in solid form with some well played solos and riffs in their returns!
I couldn't stay for all of their songs, but it was great to see Project 421's 1980s nostalgia trip again, and hopefully their late-notice encore with Eclipse last night was also a huge hit! Overall, this was a fun show, especially for fans of Curtis & Daniel's long band history in the Soo, and you can check out our photos from Friday night at
this link
and/or at
our Facebook page
! As for our videos, here's Shit Creek Survivor playing their original "Swingin'", Eclipse playing their newest song "Tyranny", and Project 421 covering Black Sabbath's "Children of the Sea"!
That's all for now, but stay tuned for more news and notes on the site shortly! Thanks everyone!