Before our review of Johnny Belanger's birthday concert goes online (photos are already up & videos are in progress on
our Facebook page
), we have a new news post for your Sunday, and it's devoted to two extended topics: overdue updates from a local metal band, and big news on a local summer concert event's return and community outreach to ensure it goes on, so here's what you should know!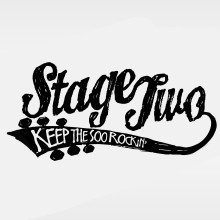 Rotaryfest
's Stage Two (a.k.a. the Second Stage) is scheduled to return for it's 11th installment over the July 14th weekend, but it needs YOUR help! As revealed in
this SooToday article
from Darren Taylor, the all-original second stage (which will return to the outdoor stage beside the Art Gallery for a second straight year) is seeking assistance from the public to fund this this year's second stage, with Rotaryfest events manager Carolyn O'Connor noting in the article that local businesses are "very stretched at this time" with the city's current economic situation. For reference, Agero sponsored last year's Stage 2: Redirected, with Tenaris serving as the sponsor prior to the stage's 2014 hiatus. Organizers have launched
a crowdfunding campaign
on
Indiegogo
to try and raise $10,000 towards any costs associated with holding the Second Stage this year, and as usual for a crowdfunding effort, there will be rewards associated with your donations.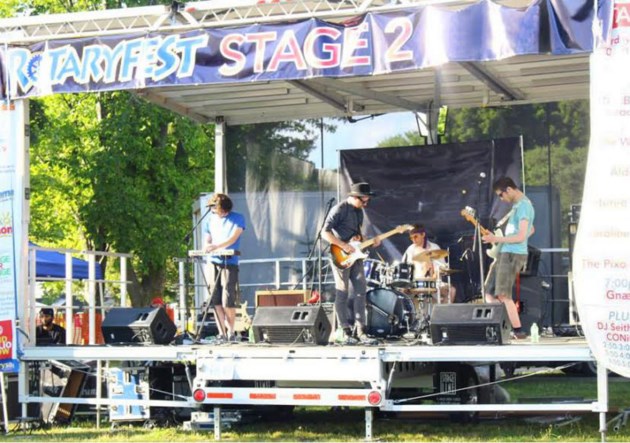 From $5 to $100 donations, you could receive thanks on Rotaryfest's website, a drink coupon, a Stage Two t-shirt, a Rotaryfest survival kit, and/or a coupon book, so keep each in mind! There's no option given for amounts higher or lower than those, but there's a nice range of options and incentives! To go along with the campaign, Rotaryfest representative Nilah Moss posted the video below onto Vimeo on Wednesday, where local post-punk quartet
Gnaeus
(who headlined last year's Stage 2) talk about why they feel that the Second Stage is important and gives young local musicians key opportunities and exposure in the community, as interspersed with performance clips of the guys playing in studio, with the audio apparently coming from studio tracks. New drummer Alex Proulx noted in the video that Gnaeus will be playing Stage 2 this year, marking our first apparent band confirmation for this year's Second Stage, but we await confirmation on what day(s?) that the stage is being held before we call it here. For reference, last year's Stage Two was on a Saturday only.
Also,
Rotaryfest's website
confirms that London based Paul McCartney tribute band
The McCartney Years
will be headlining the covers-focused Stage 1 in Clergue Park on Saturday, July 16th, but the full lineup is not out yet. While I do feel that original bands should get main stage spotlight as well, there is a place for the Second Stage, and I did personally like last year's young alternative/punk-heavy lineup more than I had previously, so we'll have to see how this crowdfunding campaign goes! As of this writing, just $330 has been raised, so if you want to ensure that the Second Stage returns in July, see above for full details, and here's the Gnaeus video!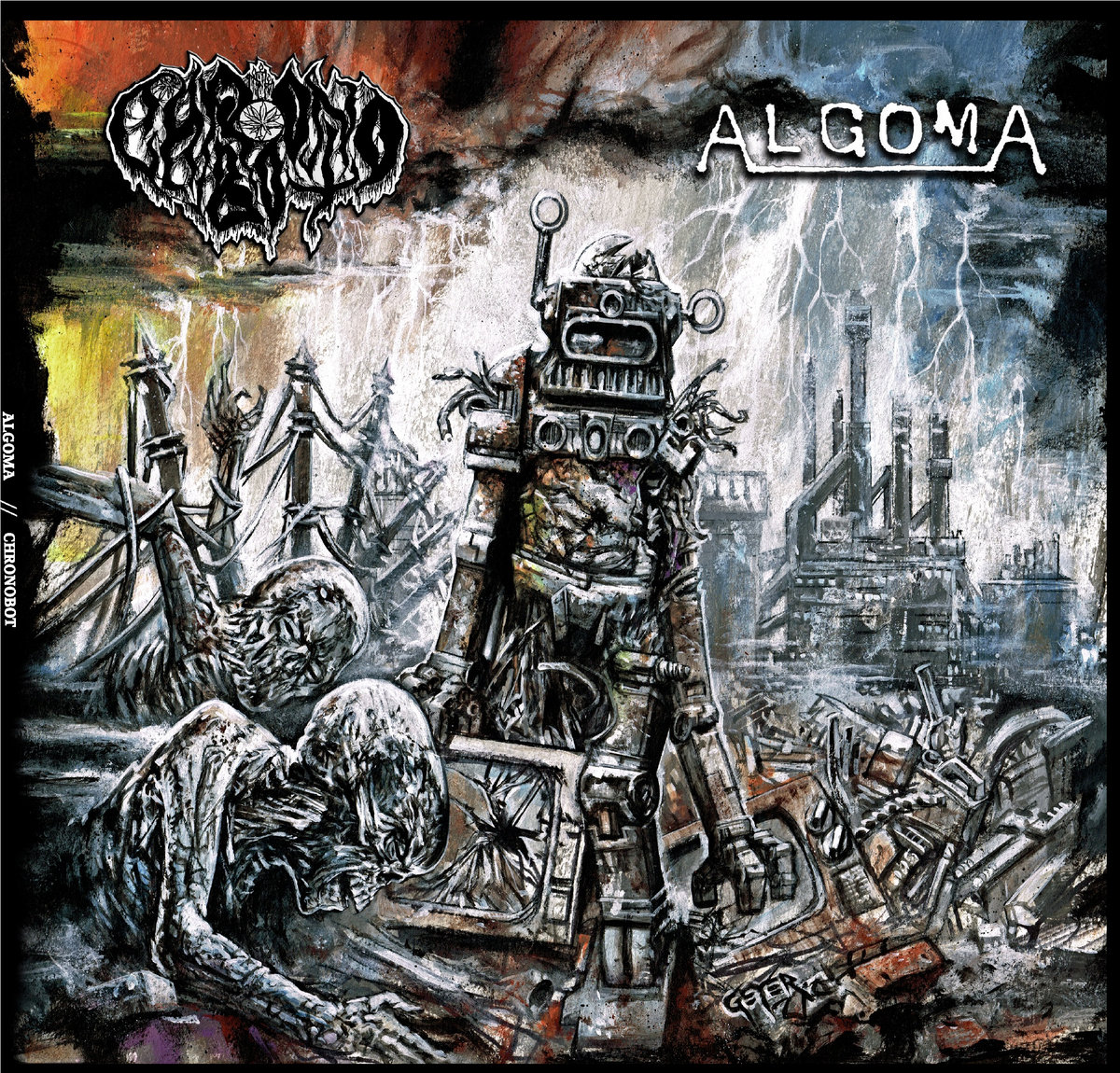 Next up, here's the latest from local doom metal trio
AlgomA
, and apologies for the delays in getting all of these on here, it's been a busy stretch on the site!
A new review
of their split vinyl EP with Saskatchewan's
Chronobot
was posted online on the online metal periodical
Absolute Zero Media
on May 9th, as one of eight new reviews that day, where reviewer Clint Listing positively reviewed the split, saying that AlgomA are "equal parts Buzzoven & Voivod", while also praising Chronobot's "gospel of doom". The review looks translated from another language, but it's good press, so give it a look above! A pair of new interviews are also now online, including
this interview
with
the Doomed To Darkness Zine
(
who previously reviewed the split
) on May 9th with singer/bassist Kevin Campbell, where he talks about the band's recent activity, their sound and evolution, lyrical and name inspiration, memorable concerts and tour plans, the split itself, feedback from fans, influences, and future plans.
In terms of new reveals, Kevin noted that they are recording tracks for their upcoming split with Finnish doom metal band
Hooded Menace
, are preparing for a Southern Ontario tour run next month, and songwriting is underway for their second full length album. This is a solid interview that covers a lot of ground, including with some more insights on their songs' lyrical inspirations, so give it a look above! Finally, we have a new video interview with AlgomA to share on here, courtesy of local punk bassist Mike Gingras, who uploaded it to
the Party Island Productions YouTube channel
on May 12th. Filmed at the Metal Massacre II house party concert, it features all three band members talking about their influences, June tour run, their formation, the Hooded Menace split, and more, as interspersed with footage from their headlining set. However, the interview is formatted similarly to Shaw TV's, with Mike not shown or heard giving questions.
This interview is fun and covers lots of ground in a short time, and it's nice to hear from all three band members at once, so give their full local video interview a look below, and hopefully Mike does more of these with other local bands, or perhaps shares the full AlgomA footage that he shot!
That's all for now, but stay tuned for our review of Johnny Belanger's birthday party concert next! Thanks everyone!