We have another packed news post for your Thursday evening, so it's better we get this up now before we let things get too delayed like in this morning's preview post! Today, we have our last of the
currently announced
weekend concert previews, and first, some LOCAL CONCERT ALERTS on both sides of the border, including a major Sault Michigan announcement for next month, so here's what you need to know!
Winnipeg pop punk trio
Mulligrub
will make their local concert debut on Friday, October 14th (
one week from tomorrow
) when they headline at
The Gore Street Cafe
! The second Winnipeg act in as many weekends to rock the laundromat (joining indie pop duo Iansucks on Saturday), this is the second stop on the 2/3rds-female outfit's "Fall Outta Love" tour of Eastern Canada, and Mulligrub's lively indie-influenced punk sound should attract positive interest next week, so don't bypass them for some pop punk action! The local openers will be most of local alternative/hard rock trio
The Din
, with Mike Haggith and Tammy Hill playing an acoustic set to kick off the evening's festivities! No word on why Brandan Glew will be absent, but The Din are no strangers to the cafe, and have played acoustic sets here in the past, so they'll fit in fine! As usual for Gore Street Cafe events, this is a "pay-what-you-can" ALL AGES concert with a 7:00 PM start time. Pop punk and alternative fans should pay attention to this concert, so visit
the official Facebook event page
for more details!
Next up, we can finally call the previously teased
Norilsk
-headlined concert on Friday, October 28th on here, as promoters have confirmed that it will be held at The Oddfellows Hall! Yes, the Gatineau, Quebec doom metal quartet should devastate local metalheads with their dark and aggressive originals over the Halloween weekend, so come check them out and pick up a copy of Norilsk's new album "The Idea of North" as well! Local doom metal trio
AlgomA
will open this show, as previously announced, while the hinted second local openers slot will be filled by local death/thrash trio
Pillory
, in their first announced show since opening for Iskra in July. Arguably most intriguingly of all is the advertised inclusion of local death metal veterans
The Bear Hunters
as a surprise third local opener, especially as they haven't played since drummer Johnny Belanger's birthday show in
May
.
With that said, guitarist Mitch Sirie has indicated on
the Facebook event page
that they're merely "tentative" for this show due to work schedules and life, but we'll keep you posted on if they're confirmed or have to drop out! In any event, this
Six, Two, Oh.
promoted event is an ALL AGES concert with a 7:00 PM start time and $10 admission fee, but uniquely, you can save $3 if you bring a canned good donation, which is a nice gesture! No word though on if Halloween costumes are encouraged. This should be a brutal concert for local metalheads, complete with the possible return of The Bear Hunters, so stay tuned for updates when they roll in!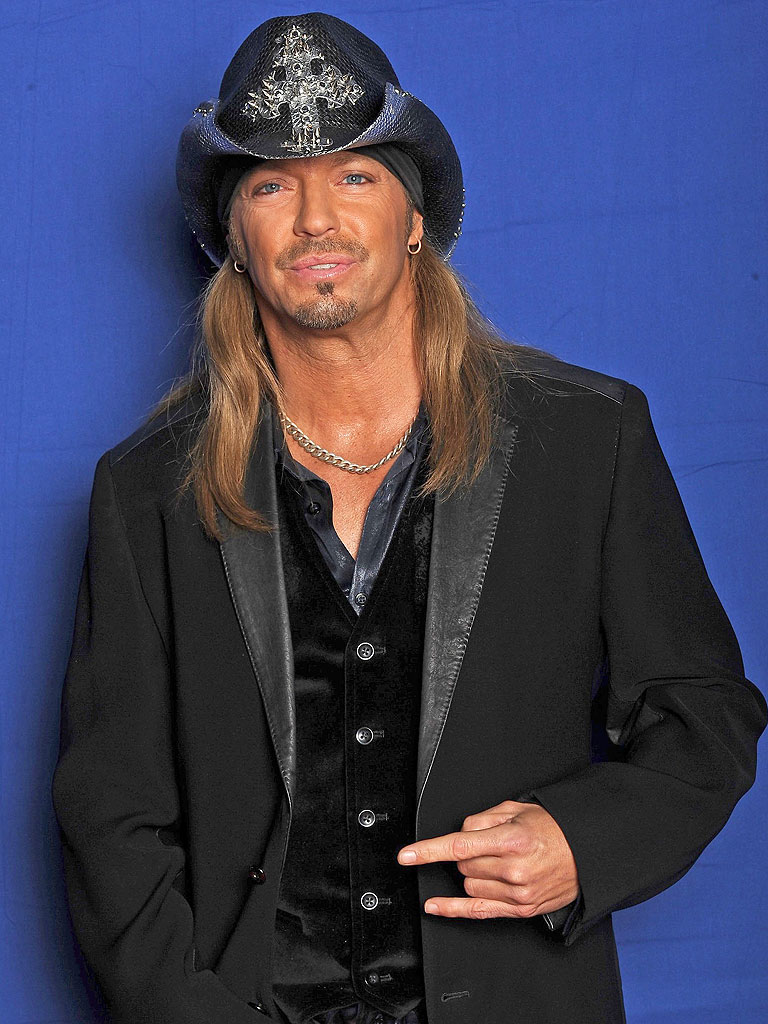 Also, Poison frontman
Bret Michaels
will make his long awaited return to The Dreammaker's Theater at
the Sault Michigan Kewadin Casino
on Saturday, November 5th! Making his (at least)
sixth
local concert appearance next month (joining prior Kewadin gigs in 2008, 2010, 2011, and 2014, and his Eastgate Hotel show in 2005), the hair metal legend will rock the Soo next month in what the venue is calling the "mega pre-party" before the casino celebrates it's 31st anniversary the following weekend. The concert itself will no doubt see Bret break out more of his classic Poison hits and more recent original songs, including some country-influenced material if you're familiar with his later solo career, so don't miss out when the voice of Poison returns to Kewadin Casino next month! It's been well over a year since the last major hard rock band (Theory of a Deadman) played at The Dreammaker's Theatre (even earlier for the last hair metal act, Europe), so kudos to Kewadin for ending this lengthy drought, and hopefully there's more coming!
Tickets for this ALL AGES, 8:00 PM event are $48.50 for general admission, $58.50 for "gold" seating (re: the front 6 rows on the outside sections and row 6 in the center), and $250 for VIP passes, which will get you a priority seat in the front 5 center rows and a meet & greet with Bret, while funds will go towards Bret Michaels' Life Rocks Foundation's charity drives. It's seemed like tribute bands had taken over The Dreammaker's Theater since last summer, but your Hair Scare fans should definitely circle November 5th on your calendars for Bret Michaels' long awaited return, so visit this link,

1-800-KEWADIN

, or the in-person box office to get your tickets A.S.A.P.!
Finally, here's the last of our currently known weekend concert previews, as Sault Michigan classic/hard rock cover quartet Highway 63 are advertised to return to The Rapids Lounge at the aforementioned Soo Kewadin Casino branch TOMORROW & SATURDAY NIGHT! Again, the band hasn't recently plugged these shows online, but earlier concert calendar announcements confirmed that they'll be back at this particular Kewadin lounge this weekend. This veteran cover outfit remain a fan favourite sight at local concerts, and they should be up to their usual standards this weekend, so make sure to consider checking out the Monkey's Uncle successors tomorrow and/or Saturday! These are 21+ shows with 9:00 PM start times and no announced cover charges, so check the above links for more details, and for a preview, here's Highway 63 live this summer!
That's all for today, but stay tuned for more news, notes, and updates soon! Thanks everyone!