Well guys, I have returned from the
Ministry of Zen
/
Fingerbone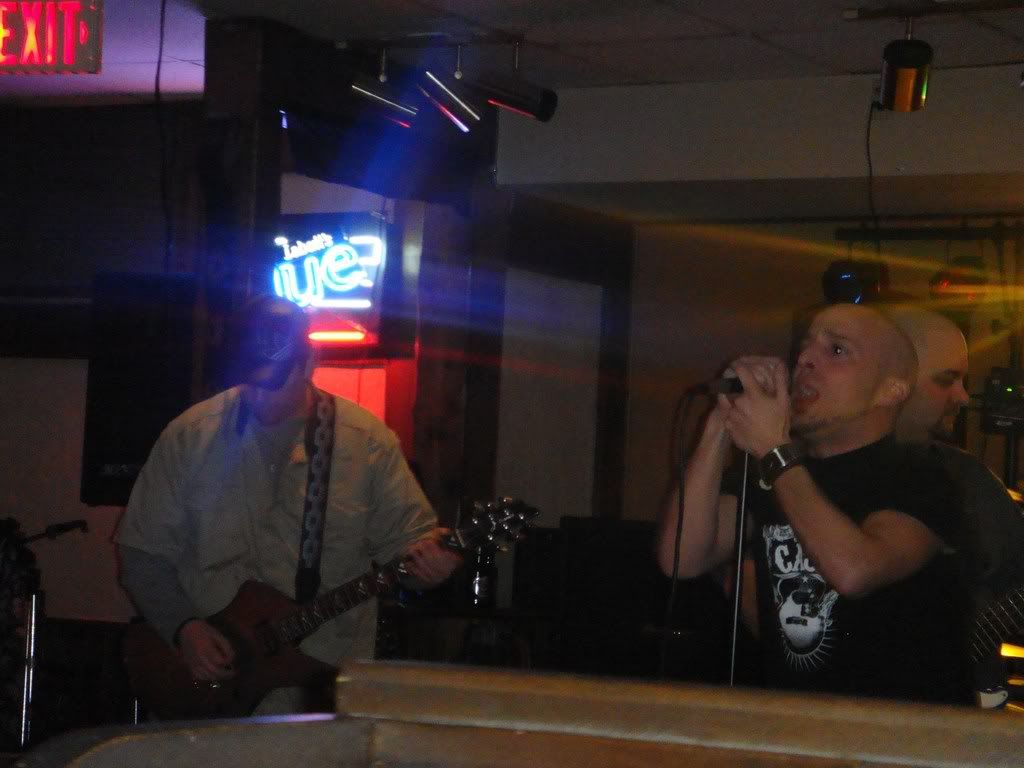 show last night, and what can I say? It was a great concert, and if you were 19, you should have fucking been there!
The night kicked off with the Sault's very own Fingerbone, and I must say, they did a damn good job! About as good as the last time I saw them! They rolled out a setlist that for the most part, was the same as their first show, but it was a great setlist, with covers of songs by Tool, Godsmack, Helmet, Seether, and many more bands! They sounded tight, the band have great chemistry, and for a second show, they're showing some great promise!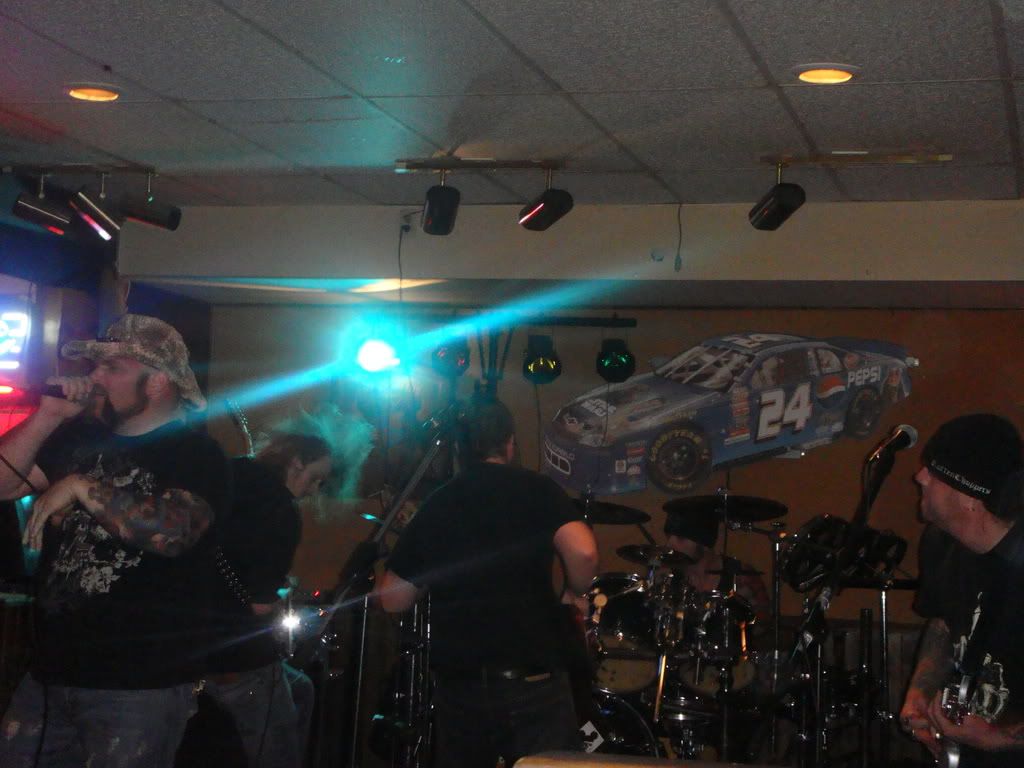 After a bit of a break, London Ontario's own Ministry of Zen took the stage, and rocked the fucking house down! Frontman Doug Robb sang his heart out, and showed tons of energy, even getting on tables, rallying the crowd, and having everyone sing with him! The band definitely seemed like they were having the time of their lives, and they made it clear how much they love playing here! They sounded about as good as they did from Rock 2 Roll last year, and it was nice to see them back around these parts!
Their originals sounded awesome, and after a break, they rolled out a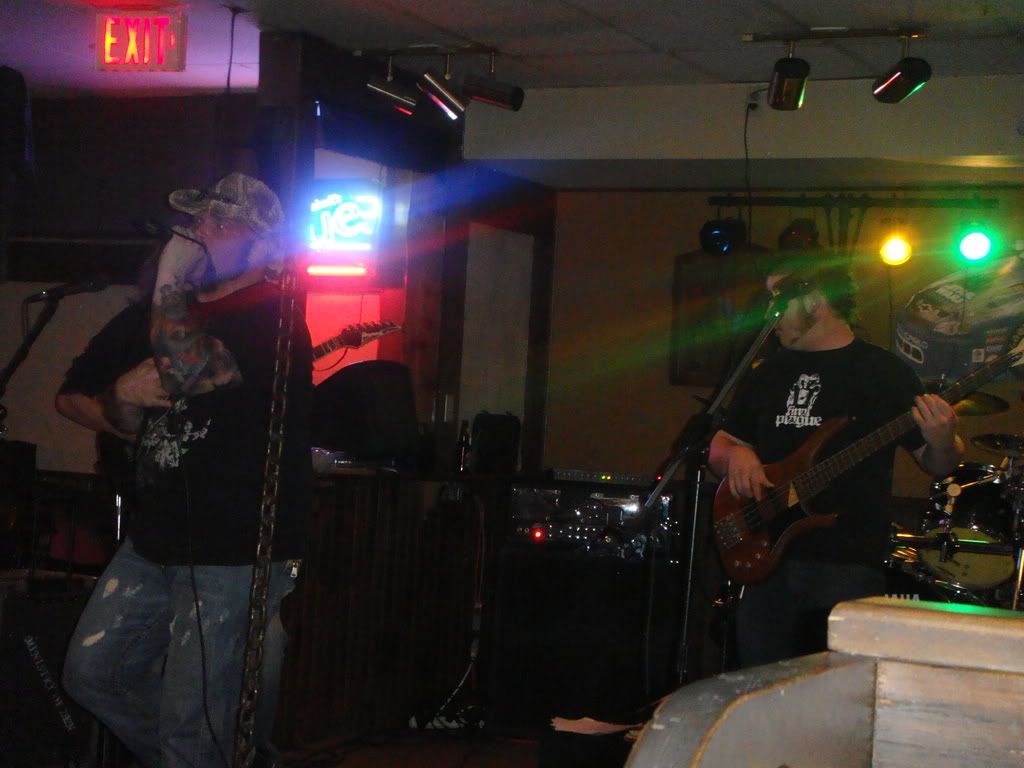 set of covers, including everyone from Journey and Billy Idol to Metallica and Rage Against The Machine! I even got a chance to sing part of "Enter Sandman" when Doug was singing along with the crowd! A whole bunch of people even came to the front of the stage and started dancing and singing along!
Overall, it was a great fucking time, and if you were 19 and weren't there, you definitely missed out! Also thanks to Charles Gibson from Fingerbone and everyone else who came to say hi to me at the show! Nice to see fans of the group say hello once in a while!
As promised, I brought my new camera last night! So if you want to see all the best photos I took at the show, head over to
my Photobucket album
, which has a couple dozen more pictures! Now, I also took two videos, but my attempts to upload them keep cutting my internet out, so I don't have them ready at the moment, but I hopefully will have them up somewhere very soon!
As for what to expect next on the horizon for local metal concerts, next weekend,
Jager 4.0
and
Absolute
will be rocking out at
Dondee Lanes
! That's all for today, keep it metal!