Here's a few minor things to update you all on!
If you all remember correctly, Sault Ontario's own
Woods of
Ypres
played at the Adrian Bromley Tribute concert at
The Opera House
in Toronto on Saturday night! Well, Dallas Coatsworth has uploaded 60 photos taken at the show onto Facebook, a decent number of which feature the Gates/Woods clan! There's some great concert shots in here, as well as some pictures from before and after ths show! It looks like it was a great tribute! Check out the album at this
location
! R.I.P. Adrian!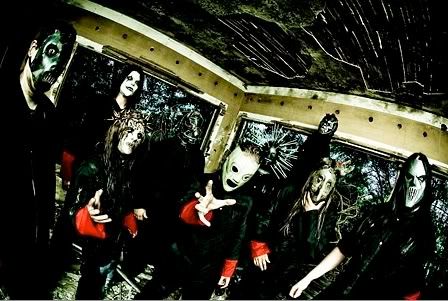 Remember our attempts to show that a potential
Slipknot
show would be successful enough to put on? Well, so far, at least 12 people have posted supporting messages on
The Essar Center's Facebook group
, as well as starting a topic in the discussion board! Good start guys, keep it up!
Also, I was among a couple who sent a direct message to Trevor Zachary, and I got a reply! He thanked me, and asked if I thought a Slipknot show could pull in at least 2,500 people. I think it would, and I replied accordingly! Cross your fingers, support the cause, and Slipknot could be here before you know it!
That's all I got this morning, I'll hopefully have more later today!