Without any further adieu, it's now time for our 84th monthly CD review at The Sault Metal Scene, and without a new hard rock or metal release to look at, let's dive into the archives for our latest pick! To tie in with local death metal band
Kaepora Gaebora
's gig opening for Foam earlier this month, we have chosen drummer Kevin Overton's defunct local/Toronto/Victoria punk band
RedD Monkey
's debut EP
"Thought Control Tower"
for a long overdue review this time! Independently released on June 1st, 2010 (prior to the band's partial relocation to the Soo), and reissued in 2013 with a new cover, "Though Control Tower" was recorded with producer, engineer, and ex-No Arrow bassist Brad Griffith, likely locally at Green Room Productions, though that isn't specifically stated online. RedD Monkey are represented here by singer/guitarist Steve Mozarowski, his brother Pete on cello and backing vocals, and Kevin Overton (Steve's former
Smeltzer
bandmate) on drums.
Though now out of print, "Thought Control Tower" is available on a "name your price" model via
RedD Monkey's Bandcamp page
, and the whole EP can be streamed on
the band's YouTube channel
(song names below are linked from there), but consider paying for it to support their work! With 7 tracks running for just
15 minutes
in length, let's begin our look at RedD Monkey's debut CD with the first song!
"The Clock's Dement"
kicks off this EP with minimalist cello playing by Pete before the band slowly kicks in for this mid-tempo punk rocker that benefits from a nice melodic rhythm, strong instrumentation, and a nice chemistry, but it lacks the fast paced fury of many later RedD Monkey songs, and Steve's vocals come across as very melancholy. Strong lyrics and, at the time, the novelty of cello in a punk song help keep this one worth listening to! Next is
"Friar's Ire"
, the disc's longest song (at a whopping 2:38), which has the familiar stop/start guitar riff, nicely blended and performed cello, and steady drumming, adding to a very catchy song that reminds me of a hybrid of their usual style with a rock radio song. That said, it's not really more aggressive than "The Clock's Dement", but it's a stronger musical package, and it builds well to it's conclusion!
Third is
"Lethargic Rampage"
, which has a nice up-tempo alternative sound with arguably the heaviest guitar work yet, a solid tandem of the guitar and cello on riffs, and Steve's most varied vocal performance yet on "Thought Control Tower", finally hitting some louder and higher notes late. However, the song feels incomplete, with minimal lyric sections and the sense that they could have went further to extend and round out this track, but it's still an early highlight! The EP's shortest song is next, namely
"Fight Skateboard with Fire!"
, which is one of the band's most familiar early originals (especially for the "Whoa oooh" choruses), and despite it's early runtime, packs in an extended cello solo from Pete. This is a song that I found worked better live for RedD Monkey, especially with a live crowd to feed off of and a generally faster, heavier bite in that setting, but it's a fun, if short, number with quality drumming and a good rhythm!
The EP's fifth track is
"No Teeth & A Lazy Eye"
, which makes steady and downbeat use of Pete's cello throughout this morose yet punk-edged song that still manages to escalate in impact up to the end of it's runtime, which ends fairly abruptly compared to other songs on this disc. It's not my favourite song on "Thought Control Tower", but fans will like the classical-influenced punk attack here, and everyone plays to their strengths! The last advertised song (on original pressings, at least) is
"The Attic"
, which shares the most similarities with RedD Monkey's later "All Baroque" material from it's hardcore-influenced bridge, but otherwise fits with this EP's tone, with a steady, upbeat rhythm, good chemistry from the guys, well utilized cello, and Kevin's solid drumming! Though likely coincidental, I've always found that the post-chorus riffs here bear a resemblance to "Rebel Scum" by The Fury, the then-band from Steve & Kevin's old Smeltzer bandmate Paul Stanghetta.
Originally an unlisted bonus track on the CD release (though it's fully advertised in digital form), "Thought Control Tower" closes with
"Fo' Dozen Cookies"
, possibly best known as RedD Monkey's rap song, with Steve not playing guitar and instead focusing on spitting rhymes. Doubling as a loose recipe for four dozen cookies (what else?), this song works better than you'd expect, with Pete and Kevin providing a good beat, and Steve showcasing real skill as a rapper in the process!
So, what are the final thoughts of "some metalhead" on RedD Monkey's debut CD? Overall, "Thought Control Tower" is a successful first outing from this unique trio, succeeding Steve & Kevin's Smeltzer work with good humour and a nice classical edge! Especially in a local sense, the idea of combining punk or alternative music with a cello was an extreme novelty six years ago, but they made it work, with Pete Mozarowski serving as de facto bassist, classical soloist, and rap beat maker where need be! Kevin Overton was solid on drums in his only studio appearance with RedD Monkey, and of course, Steve Mozarowski maintained his familiar and likable musical presence with melodic vocals and strong punk guitar work! Songs like "Friar's Ire" and "Lethargic Rampage" remaining among their original highlights, but the EP is over quick, lacks the hardcore bent that populates their follow-up "All Baroque", and at times, is sorely lacking the spontaneity and environment of a live concert.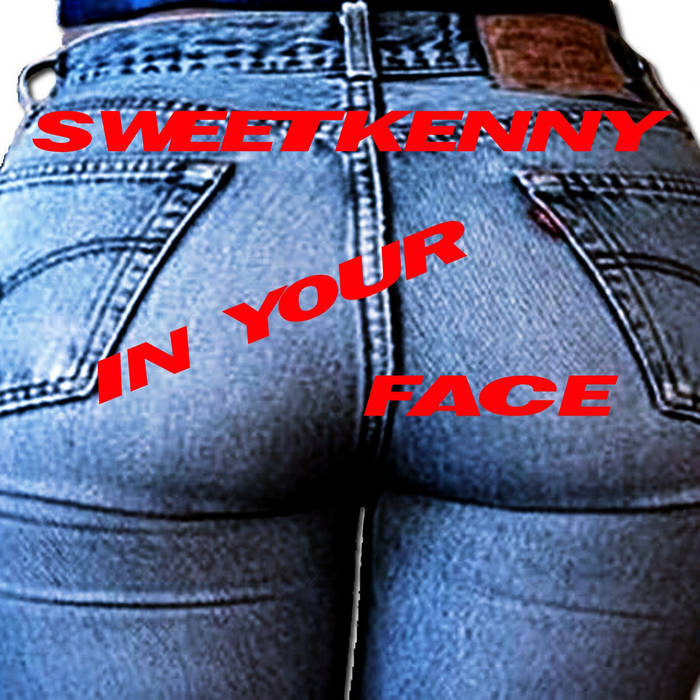 "Thought Control Tower" is a solid first effort for RedD Monkey that feels like a bridge between Smeltzer and "All Baroque" in some respects, and it's a fun listen for fans of punk, alternative, the cello, and even a little rap, so definitely check it out at the above links! I hope you guys liked this month's CD review, but what's coming next month? All I can say at this point is that it will be a new CD, and at the moment, Dafter, Michigan hard rock solo musician
SweetKenny
is looking likely, as we'll be past our 6 month anti-bias buffer next month since our review of "The Hitman Files" in January. If that is the case, his April solo album
"In Your Face"
would be this month's review choice, as it's his only non-film score album yet this year in his prolific release schedule. With that said, this isn't a given, and he may be bumped pending the potential release of a bigger local album in July, so we'll let you know either way next month, and stay tuned for weekend concert previews next! Thanks everyone!