To end 2019, here is our annual retrospective post on the year that was, and there's a lot of ground to cover, as always! For the record, I am not doing a retrospective post on the entire 2010s decade, that would take research time that I don't have, but our year-end posts for 2010-2018 are all up to check out in our archives! Now, let's take one last look back at 2019!
As usual, we'll start with big headlining concerts at major local venues, and the year got off to a good start when
The Tea Party
returned to Sault Ste. Marie on March 27th at
The Machine Shop
with
The Proud Sons
in tow! Yoopers had to wait until June 29th for their first major date of 2019 under the
Kewadin Casino
umbrella, albeit in
St. Ignace
, where
Slaughter
and
Autograph
gave fans a good old hair scare. Sault Michigan got spoiled on August 3rd when
Pop Evil
,
Buckcherry
, and
Joyous Wolf
rocked their Kewadin branch in a rare outdoor concert, but the biggest events came in November, starting with Muddfest on the 1st, where
Puddle of Mudd
,
Saliva
,
Trapt
,
Saving Abel
,
and
Tantric
hit The Dreammakers Theater. On November 19th, Sault Ontario got a punk blast from
The Offspring
,
Sum 41
, and
Dinosaur Pile-Up
at
GFL Memorial Gardens
, while the year ended via local classical metal band
Theatre of Night
's Christmas tour stop at The Dreammakers Theater on December 14th. Look for more huge shows ahead!
Outside of these large venues, we had no shortage of notable concerts in the area in 2019. Sault Ontario was host to touring acts like
Anvil
,
B.A. Johnston
,
Black Crown Initiate
,
The Cancer Bats
,
Cross Dog
,
Dave Evans
,
The Faps
,
K-Man & The 45s
,
The Killer Dwarfs
,
Michale Graves
,
Monster Truck
,
Random Killing
,
Striker
,
White Cowbell Oklahoma
, and
Who Made Who
this year, among many, many others. Local concert festivals and annual events like
Rotaryfest
,
Toystock
, J.D. Pearce's Halloween Party, Go Skateboarding Day, and the Oh!No festival (in it's last installment in Leeburn) returned with heavier acts again, while
The Rising Tide
brought punk to
the Go North Music Festival
, 7 local bands played across both floors of the Joni Radford memorial concert in March, and
The Apocalypse Afterparty
made an impressive finals run in this year's
The Soo's Got Talent
competition. It was hard to sum up the entire year in a paragraph, but hopefully there's more big names on the way in the new year!
Sault Michigan had it's share of live hard rock concerts too, even if things weren't as busy as in Ontario. As usual, linked Traverse City hard rock groups
Peril
&
Scarkazm
came up north for numerous well received Kewadin lounge gigs, but otherwise, most of the heavier live performances in the E.U.P. this year were from local bands. Kinross' own
Banned
played their final concerts in the first quartet of 2019, before their successors
Tarnished
began their own busy slate of acoustic and full-band concerts this summer (including
the Sugar Island Music Festival
), while frontman
Alex Traynor
played a few solo gigs of his own along the way. Also this year:
Project 906
maintained a reduced schedule for their live dates (including
the Rudyard Musicians Festival
),
415E
reunited with a new lineup for scattered Kewadin concerts, and
Highway 63
kept busy with their own gigs and the launch of their
Mackinaw Trail
side project. Here's hoping things are even busier in 2020!
The past year was loaded with major news and events relating to the local metal, hard rock, and punk scene, with notable bands like
Coral Fang
,
The Guitar Gangsters
,
Jack Spades
,
Mike Haggith
,
Northwest
,
Parabol
, Tarnished, Theatre of Night, and
Treble Charger
all hitting the road for notable gigs outside of the E.U.P./district. 2019 was a year of change for local music stores, with
Northland
&
Thomas Walls
merging operations as the local
Long & McQuade
branch,
Crooked Music
moving across the road, and
The Rad Zone
leaving the Wellington Square Mall, while live musical productions of Rock of Ages and We Will Rock You entertained local audiences at different scales. Readers mourned the passings of Joni Radford, Kayge Fowler, and
Danger Cats
alum Summer Stevens, while the Soo area also lost Reggie's Place, Studio 10, and The Tech, and concerts featuring Drowning Pool, Bobaflex, and Love 'n Revenge were all cancelled, as well as
three
different battles of the bands.
However, there were other good news stories in 2019, such as the return of the Northern Film Showcase, music video releases from
A Dire Setback
& Mike Haggith,
Dryer Fire
's two pop-up runs as a live venue on Bruce Street, Six, Two, Oh.'s re-branding as
the Oh!No Collective
, and don't forget about the launch of the
Music City Sault Ste. Marie
project and all of the ambitious plans that entails. I'm sure 2020 will be just as eventful as 2019!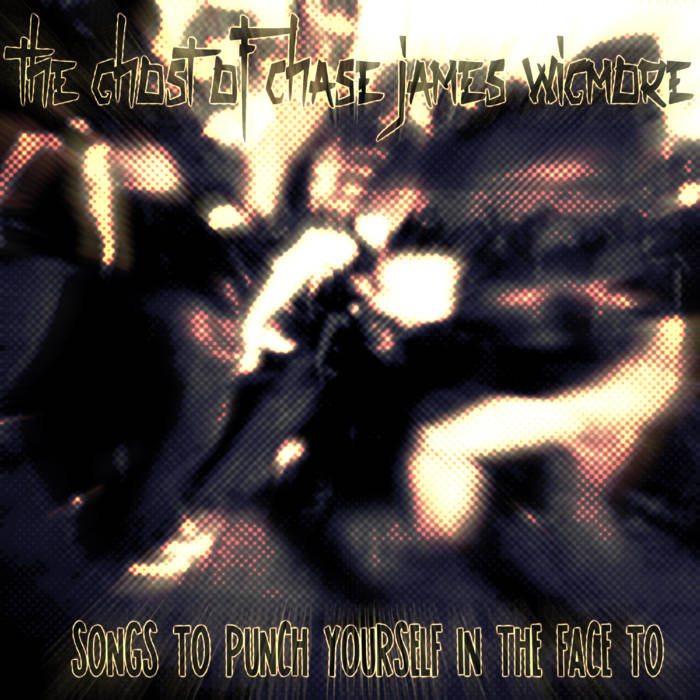 This year saw a number of local metal & hard rock album releases, primarily from solo musicians, and none had a busier year than
Chase Wigmore
, whose extreme metal project
Awokest
put out their compilation debut
"Enter The Nightlands"
in January, followed by
"Solving The Human Condition"
in April. Later still, Chase's own folk/punk studio album
"Songs To Punch Yourself In The Face To"
came out earlier this month, with the surprise
"One Last Act Of Defiance"
following days later! Also this year:
Crucify The Whore
released their new album
"Crucifiction Inquisition"
, while
the soundtrack to the movie Ashes of K
(featuring songs by Mike Haggith) also dropped this year. The Sault Michigan area saw
Heavy Lies The Crown
's debut album
"Scatter Brain"
& Tarnished frontman Alex Traynor's own CD
"Crazy World"
go on sale, while we unusually saw two 2019 releases (
Mike McCleary
's "Propaganda Model" & Black Cloud's "Abstract Sounds") pulled from online storefronts within months. Hopefully there's more new CDs to come soon!
A handful of notable local bands debuted outright or on stage in 2019, with none playing more frequently in the area than Sault Michigan hard rock band Tarnished, whose weekly Biggby Coffee matinees and assorted other electric and unplugged gigs have given them a solid profile in short order! The E.U.P. also welcomed Highway 63 side project Mackinaw Trail this year, while former Werehold Records head Jason Mills resurfaced with his new solo project
X's & Y's
, and the aforementioned Heavy Lies The Crown made their live debut, albeit downstate. In Sault Ontario, punk supergroup
The Sick Sons
got a big jump via major opening slots in late 2019, while Volbeat cover band The Guitar Gangsters stole the show at the Halloween Party, the online page-less Stoned To Deaf and the already-defunct Black Cloud played their first public gigs, and new southern hard rock quartet
Fort Creek
launched in their own right. Hopefully we hear much more from this talented rookie crop of bands in 2020!
It was expectedly busy this year for lineup changes, additions, and departures in heavier local bands, with none seeing more upheaval than revived local Foo Fighters tribute
The Soo Fighters
, who replaced Jeremey Salatuk, John & Jonny Amendola with Wes Greco, Max Ambeault, and Jonas Gasperas in time for their Halloween Party set. Don't feel too bad for the Amendolas though, as they took over for Sean Berlinguette & Brian Egglesfield in the reunited
Tripod the Dog
this year! Meanwhile, Sault Michigan's 415E welcomed Brett Blackwood & Jason VanLuven upon their reunion, while Highway 63 parted ways with keyboardist Brian Drumheller and switched from Justin Lawless to Russell Mayer to Ron Suchey behind the kit. Also this year:
Redundant
split with bassist James White, Cameron Oliver replaced Travis Sharpe as
Soundcheck
's frontman, and second bassist Alice Rose joined the unmasked Apocalypse Afterparty, among other lineup changes in local bands this year!
This year largely a quiet one for local band breakups, with the most prominent arguably being Kinross, Michigan classic/hard rock trio Banned, who dissolved this summer, predicating the launch of Alex's new band Tarnished. We also saw the aforementioned Black Cloud suspend operations mere months after their album release, and
Halfway Loaded
appear to have stepped aside in favour of Fort Creek, but most of the other potentially defunct bands have just quietly fell into inactivity, and could be acknowledged as such in 2020. Among others: Stegadeth side project
Poison Girl
haven't been publically heard from since Tiffany moved out of town, the planned February reunion of
This Is Your Band On Drugs
never took place, and such groups as
The Billy Bastards
,
Brutally Fatal
,
Destroilet
,
Handsome Sandwich
,
Id Iota
,
Rotopsy
, and
Winkstinger
have not issued a new public update on band activity since the first half of 2019 (or earlier.) Hopefully everyone stays musically active!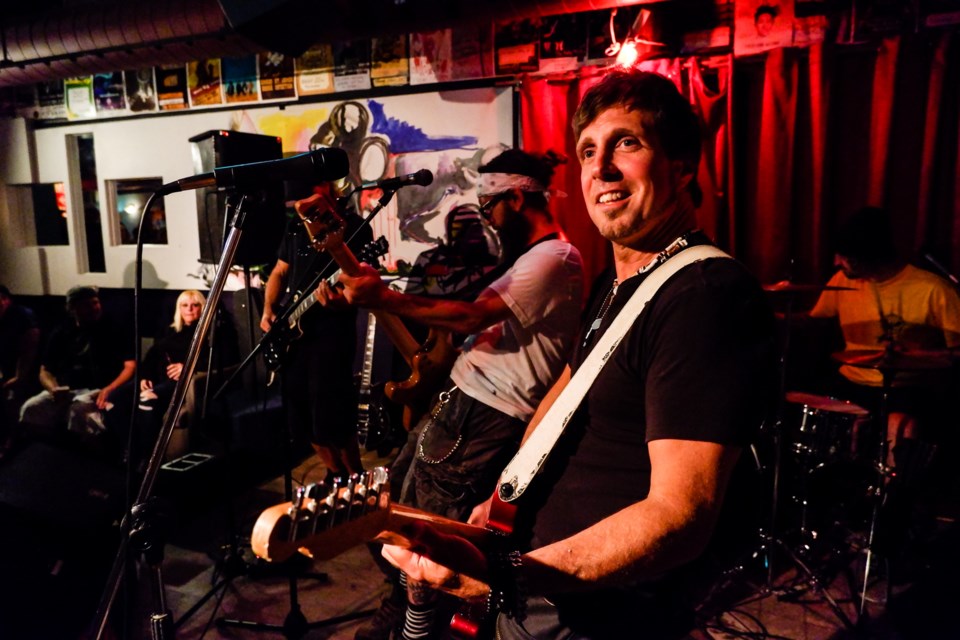 As always, we end with reunions and comebacks, and we weren't lacking for those in 2019, with punk standouts
The Inner City Surfers
' first concert in
10
6½ years getting lots of attention back in August, and they have new songs in the works, to boot! They weren't the only reunited band on the scene this year, with
Sailor's Tongue
coming back for a set at Rotaryfest, Tripod the Dog permanently reuniting in their own right,
Frightlight
resurrecting for the Michale Graves show this fall,
Late & Loud
returning to support Benn's wedding, and both
The Strange Coyotes
& Sault Michigan's
Tantrym Tyme
surprising many with holiday season reunion gigs. Far-flung local acts like
Shit Liver
and Mike Haggith returned home for special gigs over a year after their last Soo dates, while a number of dormant bands returned to the stage after lengthy breaks, like 415E, The Apocalypse Afterparty,
AlgomA
,
The Bear Hunters
,
Griphook
,
Pillory
, and
Telephone & Address
, with hopefully more coming next year!
Hindsight is always 20/20, but looking back, 2019 was a solid year for the SMS, and here's to another big year ahead as we kick off a new decade! Thanks to everyone for your support, and watch for our annual forecast post on the year ahead tomorrow, with our first batch of weekend concert previews following on Thursday! Thanks everyone!