To end a quieter but eventful month, here's a new news post that mostly takes us to the Sault Michigan area for recent news, positive and negative alike. Here's what you should know!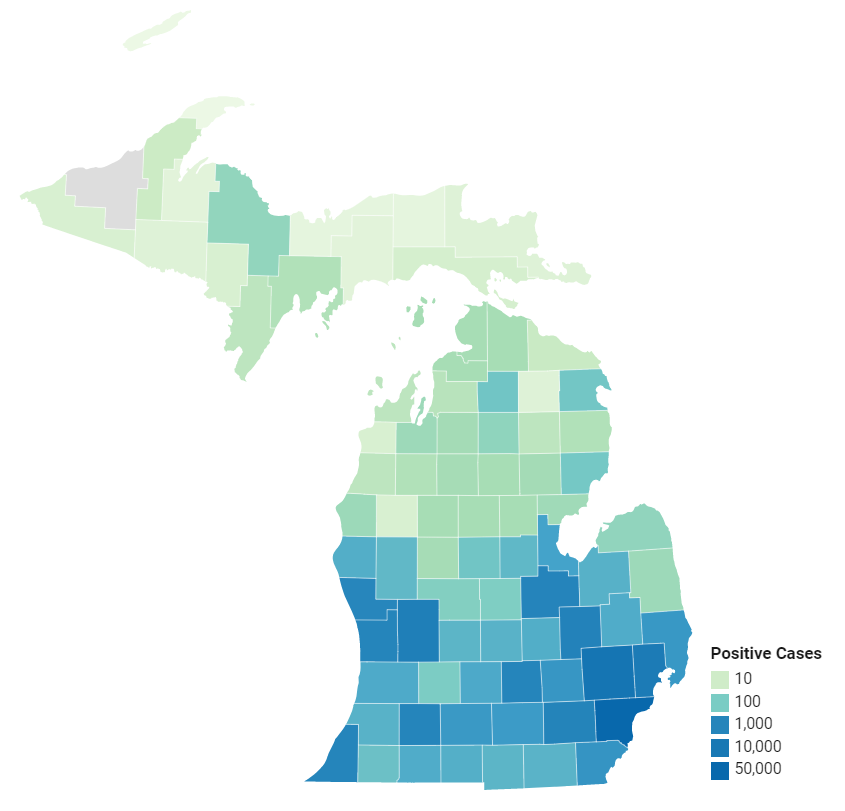 Hopes of more indoor concerts taking place in Michigan's Eastern Upper Peninsula in the near term have taken a hit, as Governor Gretchen Whitmer has signed executive orders that will limit indoor gatherings to 10 or fewer people in the state as of today, including in the U.P. and Northern Michigan regions. As well, nightclubs and bars in the state are now restricted from indoor service if they earn 70% or more of their income from alcohol sales. Read more on the executive orders at
this link
or your preferred state news services. Obviously, this is a step backwards, but if you've been following local or Detroit news as of late, you will know that COVID-19 cases are rising in Michigan, so this is to try and slow the spread of the virus once again. Noting that this is the SMS, I won't comment further on the non-musical aspects of the pandemic, other than to remind everyone to stay safe, wear your face masks, and use common sense out there.
Given how the coronavirus pandemic has ravaged the local concert calendar, this news won't affect too much in the way of announced hard rock concerts, but we can confirm that the planned
Spun
-headlined concerts at The Northern Pines Lounge at
the St. Ignace Kewadin Casino
next weekend have been cancelled, as per their
their Facebook event page
. Publically, a reason wasn't given for the cancellations, but I do know that they were called off
before
Governor Whitmer's announcement, as they had announced on Sunday that they would be playing
an outdoor benefit gig
in northern Wisconsin next weekend. Also, note that the Marquette hard rock quartet weren't prior Kewadin regulars, but hopefully Spun come back when the time is right! As of this writing,
Kewadin's entertainment page
still says they will "tentatively" resume their live concert schedule next month.
Lastly, what does this mean for
Tarnished
's planned Rock The Block sequel in the Soo next month? A 10 person limit for social gatherings would theoretically wipe out any indoor crowd, but assuming they were planning to host it at
Crooked Music
again, would they try and chance it, given that stores are not affected by the executive order? Tarnished have not posted on
their Facebook page
since before their EP release, but if they confirm a cancellation, postponement, or relocation of the event, we'll let you know. Stay tuned for more relevant updates on the COVID-19 pandemic!
Next up, let's stay in the E.U.P. for the latest from St. Ignace progressive metal band
Heavy Lies The Crown's Facebook page
! On July 2nd, singer Brandon West was featured in this short video plugging an upcoming interview that he and guitarist Ted Olson would be doing an interview with an Instagram page named Everythingcore. Maybe I am missing something totally obvious, but I have yet to find the posted interview, so either
this page
isn't the one Brandon meant, or it was yanked after it's live airing. I'll let you know if it surfaces! Five days later, the band shared
this 10 minute video
of them working in studio on their forthcoming full-length album, though the visuals aren't great, and not because of the vertical camera angle. It almost feels like the video is constantly buffering, and it has a tendency to pause on itself, but the music you hear sounds promising. However, embedded below is the first formal teaser clip from the sessions!
Uploaded to
Brandon's YouTube channel
, this is set to a parody clip of Brandon as a western movie gunslinger (randomly in what looks like a home under construction), this has a 15 second instrumental segment from their new song "Dead Teeth", which should whet fans' appetites until the full CD is on sale! Give it a watch/listen below, and stay tuned for more updates from Heavy Lies The Crown in the near future!
Finally for today, here are three assorted shorter Sault Ontario news items from the last while, and as usual, these are in alphabetical order by business or artist name:
Over six months after announcing the big move, the local Long & McQuade music store opened in it's new location at 647 MacDonald Avenue (the former Northshore Sports & Auto site) on Monday, July 20th. As well publicized online, Northland Music and the Thomas Walls School of Music merged operations last year in order to become the local branch of the national music/lesson store chain, and now they have a bigger (if more eastern) storefront. Be sure to check out Long & McQuade to see what they have to offer!
Reggie's Place will reportedly be re-opening under new ownership in the near future, as per their Facebook page! The popular 458 Queen Street East nightclub abruptly closed in September of last year (just four months after re-opening following the 2017 fire upstairs), and while Reggie Daigle himself has sold this location, it will retain the Reggie's name, and it has a new logo designed by Destroilet's Matt Waples. There are a lot of unknowns yet, not just because of the pandemic, but will concerts remain country-centric (Soundcheck aside) when they can host them? Stay tuned!
Local metal guitarist Shane Desjardins is again looking to jam with other musicians, as per his newest posting on his Musicians Wanted Facebook group from Tuesday. Readers there and here may recall his search for musicians to jam and write with in May 2019, and you can hear his old music recordings on his YouTube channel. He has clear talent, so message Shane at this link or above for details!
That's all for this month, but stay tuned for more news and notes on the site this weekend! Thanks everyone!