Hey guys, it's time to launch a new mini-series at the SMS, as for the next seven Fridays, we're flashing back to some of the notable battles of the bands in Sault Ontario between 2008 and 2010! What's the background of them? What was at stake? Who competed, and where are they now? I hope to answer those questions for at least 7 weeks leading up to the April 20th Humane Society Battle, and though I know this isn't comprehensive, e-mail me at
robertfigures@hotmail.com
if you can fill in any blanks for any missing battles in either of the Twin Saults, or if you have any corrections or additions! I'm formatting the posts in this series differently then how our monthly features tend to look, including more videos and less personal reflections (out of fairness, as I wasn't at all of these events), and it took a bit of tinkering to look right, but hopefully you guys enjoy this first entry! Let's flash back almost 4 years to kick off this mini-series, so here's what you need to know/remember!
(Updated on February 8th, 2016)
---------------------------------------------------------------------------------------
The Skid Row Battle of the Bands (April 26th, 2008)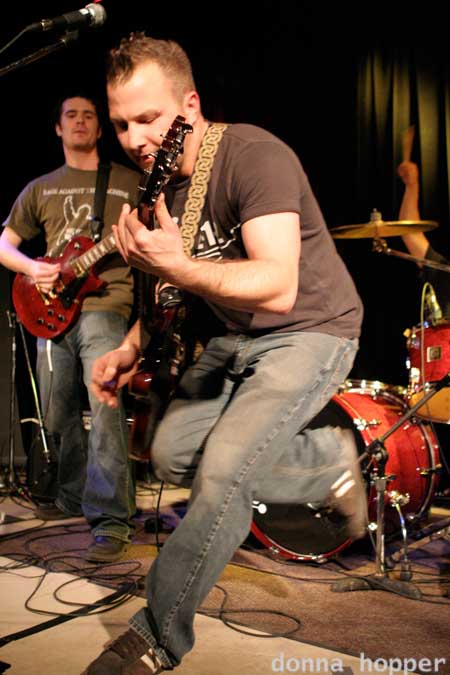 Background:
The Algoma University Student Union
&
The Superior Community Skatepark Association
joined forces to host a battle of the bands at
The Speak Easy
at
Algoma University
on April 26th, 2008. All proceeds from the battle went to construction of Sault Ontario's permanent skate park at The John Rhodes Community Center. Each band would get to perform 3 songs, with judges picking three bands to play in the final round, where each act played two more songs before the prizes were handed out. Musical ability, stage presence, originality, and crowd reaction were among the criteria being voted on by the judges, and
Crank Sound Distribution
handled sound at the event.
Prizes:
Originally, just cash, with $500 going to first place, $250 to second place, and $125 for third place. However, an added prize for the first place band was added two weeks before the battle, that being an opening slot at a major headlining concert at
Runway Park
on June 28th of that year, which was to have been headlined by
Skid Row
, the Tracii Guns-led version of
L.A. Guns
, and
Enuff Z'Nuff
. That added prize was thanks to Hitman Productions, who were promoting the Skid Row concert.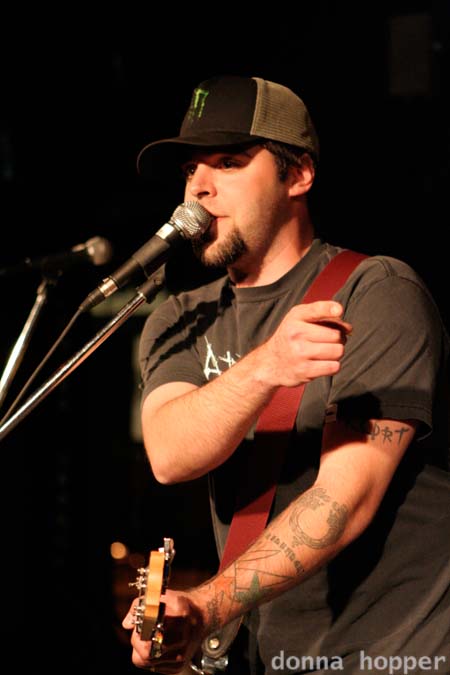 Competitors:
The lineup included 7 bands playing a wide array of styles. Punk was the most prominent style of music at this battle, including indie punk quartet The Blockade (in their only show under this name that I can confirm), hard hitting punk rockers
The Scary Uncles
, and popular ska punk outfit
Free Beer
. Only two metal/hard rock bands were on the lineup, including debuting hard rock quartet
Sense of Truth
and extreme metal duo
Sue Inside
. The lineup for this battle was rounded out by indie rock quartet
Terminal
and Red Hot Chili Peppers cover band Sikamikanico.
Results:
Four bands (rather than three) were picked for the final round, those being The Blockade, Free Beer, The Scary Uncles, and Sense of Truth. In the end, Sense of Truth made the most of their local concert debut, claiming the $500 first place purse and an opening slot at the Skid Row concert. The Scary Uncles took home $250 for second place, with Free Beer winning $125 for third place, and The Blockade finishing in fourth place. Rankings for the remaining three bands were not publicized.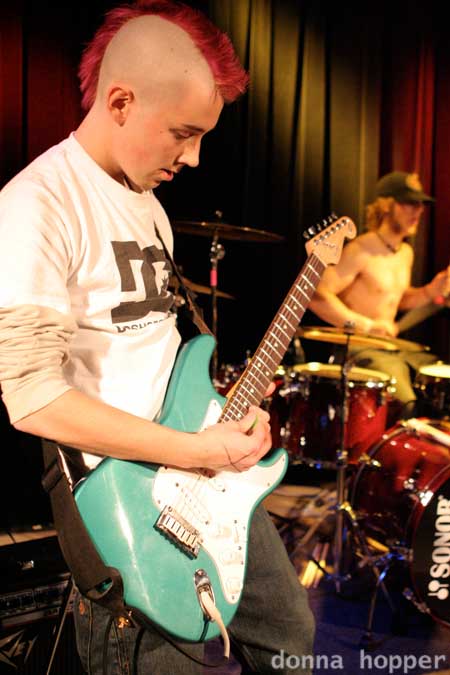 Aftermath:
The Skid Row concert was cancelled on June 25th (just three days before it was to take place) after sponsors dropped out. Despite this, Sense of Truth rode the momentum of their victory to numerous high profile concerts over the following years, including opening for bands like
Econoline Crush
&
The Trews
, and recording material towards an unreleased debut EP in 2010, though they broke up after a lengthy inactive period in the fall of 2011. The Scary Uncles & Free Beer also maintained their successes through the late 2000s, playing numerous notable punk concerts in the area, and recording their own original material. Free Beer changed their name to
M.O.B.
in 2010 before going inactive (save for one-off sets) before briefly returning in full under the name Sarah's Valley in mid-2013, while The Scary Uncles' increasingly sporadic concerts continued until they disbanded in December 2010. Sikamikanico & Terminal continued to play a number of headlining gigs in the Sault area through the summer of 2008, after which both bands quietly went inactive. The Blockade do not appear to have played any other gigs under that name following this battle, though 3/4ths of the band rocked local venues as Talk Shit through 2009, and the bands may have been connected. Finally, Sue Inside relocated to Oil Springs, Ontario the following summer, and remained sporadically active in that area with varied material through the spring of 2012.
Some Notable Performers' Newer Bands

(Metal or punk bands in

italics

):
Id Iota (Christian Lemay & Dustin Goodall from Free Beer)
Jack Spades (Jesse Cook from Sikamikanico)
Northwest (Wayne Watkins from The Blockade and Mike Yakasovich & Greg Callaghan from Terminal)
Redundant (Justin Langlois from The Scary Uncles)
Skeyes of Seven (Cory Murchison from Sense of Truth)
The Small Town Rivals (Wayne Watkins from The Blockade)
Talk Shit (Marc Lafrance, Ian Robinson, and Adam Sauve from The Blockade)
The Thrill Junkies (Justin Langlois from The Scary Uncles)
The Wild Iris
(Steve Myers from Sense of Truth)
Winkstinger
(Jesse Cook from Sikamikanico)
Trivia:
The judges for this battle were veteran local guitarist Keith Conway, Hitman Productions owner Stephane Guindon, and Speak Easy manager Tony Boniferro. Keith himself saw some battle of the bands success as a performer the following year, when his band Blues Harvest made the finals of the Kiss Battle of the Bands in December 2009.
Around 220 fans were in attendance for this battle, with over $1,600 raised towards the Sault Ontario skate park, which was successfully opened to the public the following summer.
Despite not being able to open for Skid Row like was hoped, Sense of Truth made the most of it by playing a concert on June 28th anyway at The Canadian Nightclub with fellow local hard rock band Driving Dave Home, who were to have played the Skid Row concert as well. Driving Dave Home guitarist Ron Baxter joined Sense of Truth himself the following year.
Sense of Truth followed up their win at this battle with a run to the Kiss Battle of the Bands Finals on December 2nd, 2009, where they lost to Garden of Bedlam. Their lineup was noticeably different than during their Skid Row Battle win, with frontman Cory Murchison now on vocals only, the aforementioned Ron Baxter on rhythm guitar, and Curtis Beauchamp (ex-Fitswitch) on bass in place of Patric Belanger, who left Sense of Truth in late 2008.
Two other bands from this battle competed in similar later events. Sue Inside competed in another 7 band battle held by the YMCA in March 2009 at The Grand Theater, but results repeated themselves, as Sue Inside did not make the top 4. Also, the relaunched Free Beer (then named Sarah's Valley) competed at the Rockstar Bar Battle of the Bands in April 2013, but they finished third in their semifinal match, and did not make the finals.
Despite their fourth place finish, The Blockade's Wayne Watkins & Adam Sauve would see greater battle success in the coming years in their later band Nebraska Arms, who finished 2nd at the Sault College/Scotties Tournament Battle in February 2010, as well as making the Kiss Battle finals in December 2009
The Scary Uncles almost got a chance to build on their success at this battle the following year, when they were slated to be a part of the Algoma University Battle of the Bands in December 2010, which was also held at The Speak Easy, but they had to pull out due to scheduling conflicts. Despite that, they were later chosen to open for The Inner City Surfers at their show there on December 22nd, 2010, which was one of the first place prizes at that battle already.
Sikamikanico drummer Jesse Cook had far greater battle success as a lead guitarist with his later metal bands Operation: Killdozer and Winkstinger, who finished fourth at the 2009 YMCA Battle and in first place the 2012 Battle For The Blood respectively. These join earlier successes that he had with Soldiers of Misfortune, who he won at least one battle with.
Sikamikanico bassist Alex White almost returned to a local battle of the bands at the Sault Humane Society Battle of the Bands on April 20th with his later indie rock trio Cowboys & Indians, but they dropped out after he couldn't make the event.
Sense of Truth guitarist Steve Myers returned to a local battle of the bands at The Rockstar Bar in April 2013 with his current indie/jazz rock quartet The Pesto Shirts (now named The Wild Iris), who rode a wild card berth to a third place finish in the final round.
Three performers at this battle (The Blockade's Wayne Watkins and Terminal's Mike Yakasovich & Greg Callaghan) saw greater collective success at Viva La Battle at The Canadian Nightclub on November 13th, 2013, where they finished in second place with their new indie/punk quintet Northwest.
Battle of the bands action returned to The Speak Easy on March 5th, 2015 when the venue hosted their own battle event. Like the Skid Row Battle, this event featured 7 acts and cash prizes for winners, but 2015's Speak Easy Battle was a fan voted affair, and no one that competed in 2008 was on the lineup seven years later.
Videos:
Clips of each band
from
SooToday's YouTube channel
Sense of Truth's set
from frontman Cory Murchison's YouTube channel
Sense of Truth video
from SooToday's YouTube channel
Sources/More Information:
Pre-battle coverage by SooToday
SooToday review & photos by Donna Hopper
Superior Community Skatepark Association post-battle coverage
Battle photos by Curt O'Neil
---------------------------------------------------------------------------------------
I hope you guys liked this first entry in our new SMS mini-series! Our next entry in the series will be next Friday (March 9th), when we look at the 2008 Case's Music Battle of the Bands from May 2008, which wasn't the only battle held by this popular local music store, but it's the only one well documented online that we can cover equally in this series at the moment. Stay tuned for that next week, and much more news over the weekend! Thanks everyone!