Day #36 of our daily streak of posts on the SMS brings us a recent news article about the impact of the ongoing pandemic on the local music scene, and some new videos, including a cover performance and lots of details on a recent live-streamed set. Here's what you should know!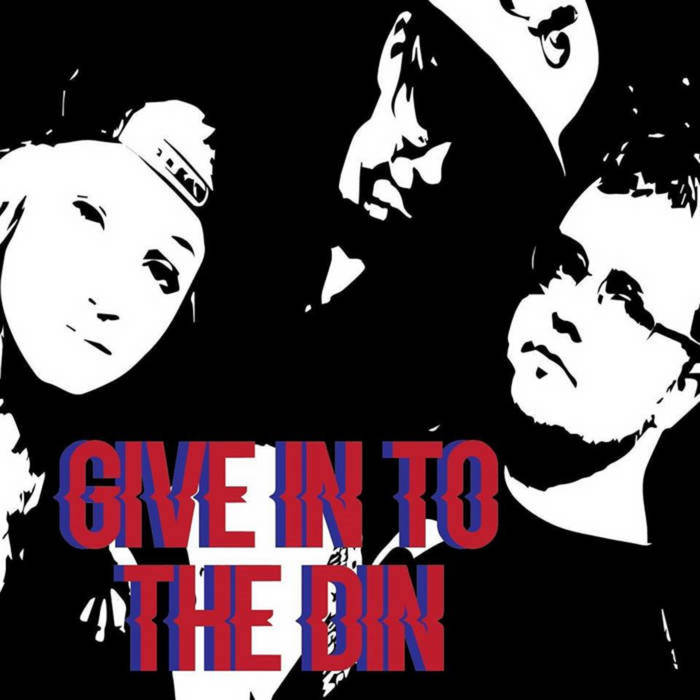 The third installment of local/Thompson, Manitoba solo musician
Mike Haggith
's live-streamed "#LockdownLive" home concerts took place on
his Facebook page
on Saturday night, and for the occasion, the video is devoted to his old local alt-hard rock band
The Din
! More specifically, this relates to their 2015-2017 run, not their prior life as an acid-jam collective. With two exceptions, this live-stream features Mike playing songs from The Din's two studio albums (originals & carry-overs from Mike's prior projects alike) and telling stories about them and the band in between, so what songs will you be able to hear? Mike starts off by performing acoustic renditions of "75", "Weekend Delivery", "Missing", and "The Rose", before taking a call from drummer Brandan Glew, who sticks around for 45 minutes or so to reminisce on The Din and the songs. "Alleyways & Apartments" is next, followed by a peculiar viewer poll about which of two diseases you'd rather have (seriously.)
The set proper continues with "Remember" & "Up In The Air" (both of which Brandan has writing credits on), and while he hangs up before the next song, Brandan does pop up in the comments before & afterwards. Mike next performs "In The Moonlight" and "Out Of My League", before tackling "I Love You Anyways", which Mike wrote when he was
six years old
, and had previously appeared on two of Mike's solo albums from not long after he moved to the Soo ("
Laps In A Lake Of Fire" & "Suspended Animation"). The Din never recorded that song in studio, but they did play it live at concerts in 2015. That's followed by Mike's song "The Snake" from his last solo studio album (for now) "The Warinside", which also wasn't a Din album track, but their 2015 lineup did cover it at that CD's release concert. The live-stream set ends with the song The Din renamed as "Potato (Should've Known Better)", plus more reminiscing on the band and where he, Tammy, and Brandan have went since then, and teasing that there will be a fourth #LockdownLive set soon.
Solidly informative and entertaining live-stream once again, especially with all of the local context from The Din's highs and lows in the mid-2010s, and it's nice to see Mike acknowledge his pre-Din music work, which doesn't get a lot of contemporary attention locally. It would have been nice to hear from Tammy, but maybe she'll pop up in the comments in a future live-stream. Fingers crossed that "#Lockdown Live" returns this Saturday or next, but for now, give the third installment a watch below!
Next up, here's a new cover from local/Elliot Lake alt-punk solo project
Ashoka At The Show
, courtesy of
the 184Films YouTube channel
yesterday, and it's an acoustic cover of Streetlight Manifesto's "Somewhere In The Between". Solid rendition of this ska punk classic, which is one of Darren's personal favourite songs, so fans will want to give it a watch below!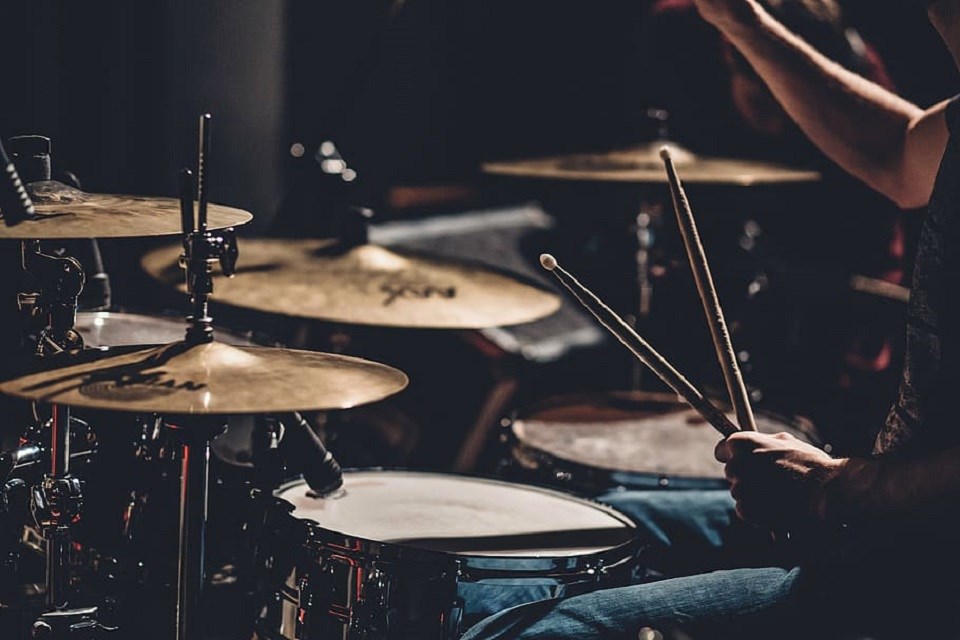 I wanted to end today's post with
a SooToday article
by contributor/musician Chris Belsito from this weekend, featuring interview remarks by Dorian Gray guitarist Paul Leclair, who is the secretary-treasurer of Sault Ontario's musicians union,
The American Federation of Musicians, Local 276
. The article is very much focused on the impact of the COVID-19 pandemic and the shut-down order on local musicians, with Paul noting that "it is hurting every musician I can think of", and while music isn't a full-time career for many artists locally, "part of their livelihood is gone", and full-time musicians won't qualify for Employment Insurance unless they're claiming income from gigs in their taxes. Conversely, he expressed concern about venues, recording studios, and small businesses that are unable to stay open and earn profits , and that the current trend of online concerts from local musicians isn't usually a money-making option.
Paul also notes that "we are looking at the possibility of no concerts at all this year" and said that local musicians should talk to their Member of Parliament to ask for extra support at this time. I won't get into the typically divisive comment section on SooToday, but this is a tough time for local musicians of any age or genre, and I'm hearing from friends and contacts daily about their response, feelings, and wishes. Paul raises a lot of real points that should not be discounted, but everyone is in a different personal boat here, and I hope everyone's finding the right way to adjust until some sense of normalcy returns. Give this article a loo at the above links!
That's all for today, but stay tuned for part 5 of our WLS0 9O.1 FM retrospective series on the site tomorrow! Thanks everyone!