Before we post this month's Defunct Local Band Profiles and hopefully add some stories to talk about on the site this weekend, here's a new news post for your Friday afternoon, including some overdue b-sides and unreleased music, new solo performance videos, and leading off, big post-pandemic plans from some familiar faces! Here's what you should know!
Here are some big updates and videos from active Sault Michigan projects, starting with the latest from classic/hard rock cover quartet
Highway 63
! Yes, they are still technically scheduled for two different weekend sets at
the St. Ignace Kewadin Casino
next month, we will keep you posted on the statuses of those concerts when word rolls in from the band, venue, or the state government. Last week, a post from frontman Henry Switzer's personal Facebook page was shared on
the band's Facebook page
, where he outlined plans for an outdoor community gathering and concert when the pandemic ends. To be co-organized by Henry and the owners of two other local vehicle service shops, this planned event would likely have a barbecue, involvement from an array of local businesses, and live music, and they are seeking volunteers, advertising, and any other assistance to make the event happen. Highway 63's sister band
Mackinaw Trail
also shared this post on
their Facebook page
.
This sounds like a great idea to help get the community back together in a safe and friendly environment, and fingers crossed that isn't too far into the future, but flattening the curve should be our priority right now. One or both of Henry's bands seem likely to be involved given the Facebook shares, but there's a lot of unknowns yet, so follow the above links for continuing details! As for that new video, this is also shared from Henry's personal Facebook page, and it features him covering Kiss' '"Sure Know Something" on vocals & guitar. Unlike his prior solo video postings, this features three different videos of him performing (two with him singing, one on guitar), as edited together in post-production. The video's well made, and Henry's vocals are very effective on this Kiss classic! If you've missed his bands as of late, give this cover a watch below, and stay tuned for more updates!
Next up, here are the first videos from newer local metal solo project
X's & Y's' Facebook page
! Both uploaded there on February 18th, these feature project leader Jason Mills (ex-Life's Eclipse/Werehold Records) demonstrating riffs for their new material, including
this 17 second video
of him dialing in a tone on his 9 string guitar. Embedded below is the longer 30 second video of him demonstrating an old riff he's brought back for his new songs. The green tint seems unnecessary, but these riffs are promising, so give them a look, and I hope we hear more from X's & Y's in the near future!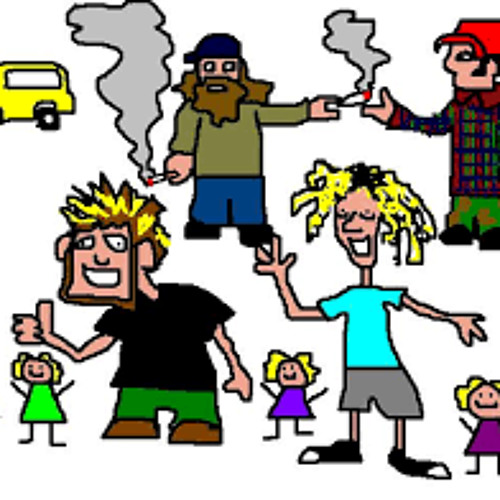 We'll close today in Sault Ontario with a long overdue find on local punk supergroup
The Inner City Surfers' Soundcloud page
! For site research, Soundcloud has proven useful in the past, but it's not a service I actively use, so the upload of this content in May 2016 has absolutely fell under the radar until now. Fans of the Surfers probably know that their four studio albums (including the elusive "Time To Travel On") are available to stream on Spotify, but they are also on their Soundcloud page (ran by bassist Brad Example), and an extra collection of songs is there too, entitled
"BSides & Rare"
, which features unreleased original songs, covers, and alternate versions from their heyday. This is
not
a for-sale album, but it's a nice collection of extra material, including the original versions of "Step Back" (from "Laughing On The Outside") and their cover of Stompin' Tom Connors' "Algoma Central 69", an acoustic version of "10 Commandments", and many other unreleased songs.
As this never received a paid release, it's not eligible for our monthly CD reviews, but given that some of these songs are clearly rough demos, the band may have always intended for these to be a free bonus. For completionism, the "Bsides & Rare" playlist is definitely worth a listen to hear some lost Inner City Surfers tracks, and you can do so at the above links! That's all for today, but stay tuned for this month's Defunct Local Band Profiles on the site tomorrow! Thanks everyone!